VP of Information Technology Services and CIO
Vice President of Information Technology Services and CIO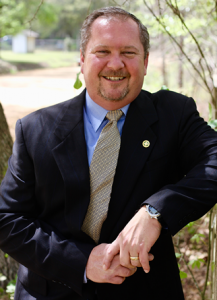 Welcome to Albany State University's Divisions of Information Technology Services. It is our objective here in ITS to provide the technology and information resources needed by our students, faculty, and staff in their teaching and learning endeavors to reach their fullest potential. Information Technology Services has six departments devoted to ensuring the University and our customers are able to meet their goals. These departments are:
Application Services
Infrastructure Services
Information Security
Technical Services
Administrative Services
Information Technology Services' duties and responsibilities have both direct and support level impact to all areas of the University. Each of the ITS departments, therefore, play a key role in the success of Information Technology Services as a support division of Albany State University's overall mission to the campuses, the Southwest Georgia community and, the University System of Georgia.
Some of these departments' responsibilities include telephone services to wireless networks, enterprise application support to the providing of reliable data, management of complex ITS projects that are interwoven into almost every aspect of the University and the administrative support to ensure each of the ITS departments is successful. Through strategic plans and initiatives, Information Technology Services will continue to be the technology partner that promotes and supports the University through collaboration, innovation, and professional best practices.
Thank you for visiting Albany State University's Information Technology Services.
William C. Moore II
Vice President of Information Technology Services and CIO