2 Year Olds
Toad-ally Terrific Two's
Your child has stepped in to an independent world in the Two-year-old classroom. We expect for our children to try and help themselves. We teach them how to use their fine and gross motor skills. The teachers in this classroom are Ms. Olan and Ms. Jackson. The youngest learners in our center always shine brightly in our classroom. Our school years are filled with magical wonder and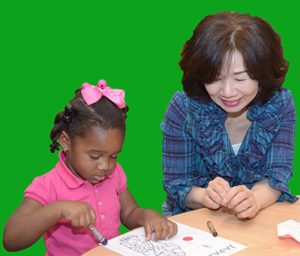 amazing growth. We believe that communication is the key to your child's success and to great parent/ teacher relationship. We will also do our part by sending home a daily communication sheet that will go out at the end of each day. Parents receive a weekly lesson plan, and a monthly newsletter which will include what we are working and things that are coming up.
Our days are busy days! We begin with circle time, where we will be working on academic skills, such as colors, letters, numbers, and thematic topics.
During Center Time our children will be learning to explore within the different subject areas such as Science, Writing, Math, Social Studies, Language Arts, Computer, etc.
What will your need for the 2 year old classroom?
2 Sets of extra clothes i.e. panties, socks
Pull ups
Baby Wipes
Kleenex
Clorox Wipes
Teachers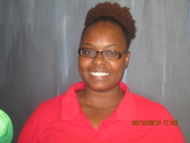 Mrs. Charday Olan-Goins
Welcome to a world of learning and exploring! I earned a Bachelor of Science in Family & Consumer Science with a concentration in Child Development from Jacksonville State University in Jacksonville, AL, in 2010. I've worked in child care a little over 5 years, and have been a nanny, taught infants, toddlers, two's and three's. I love to see young children grow and learn, they are like little sponges. I'm very enthusiastic about teaching children and being able to gain the trust of the child as well as their parents. I look forward to working with the toad-ally terrific two's at Albany State University Early Learning Center.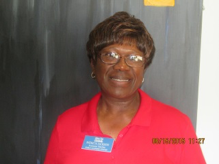 Ms. Patricia Jackson
Welcome to the "Toad-ally" Terrific Two's! I'm so excited to be working with our youngest learners. I received my diploma in Early Childhood Care and Education as well as a Technical Certificate of Credit in Child Development Specialist from Albany Technical College. I've been working at ASU-ELC for seven years, and I have years of experience in the child care profession!