3 Year Olds
"Thundering Three's"
Welcome to The Three Year Old Classroom at Albany State University Early Learning Center! We are looking forward to getting to know you and your child. In this class, we will work on handwriting, self-help skills, small and large motor skills, letter and number recognition, communication, and several other cognitive and social skills. We will cover these areas using a variety of methods to ensure that learning is always fun and interesting for your child.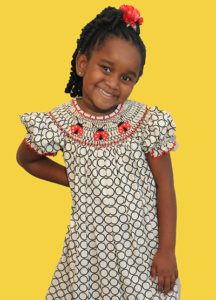 Our classroom is theme based, meaning every month has a theme and every day we discuss a different topic pertaining to that theme. We will integrate this theme into most activities throughout the day.
We also concentrate on letters and sounds of the alphabet daily. We will work on recognizing these letters, practice sounding it out, we'll try writing it, and naming things that begin with the letter.
We recite The Pledge of Allegiance, God Bless America and Albany State University's Alma Mata every morning at group time. You can find the theme noted in the lesson plans posted on the classroom board.
Our classroom is divided into several areas: Dramatic Play, Blocks/Woodworking, Art and Writing, Sensory, Math and Science, Table Toys, Listening and a quiet Reading area. During 'Center Time' the children may choose the area in which they want to play. The children learn to keep toys in their areas, pick up after themselves, share and respect each other, and work together.
Parent-Teacher conferences are held in the fall, winter, and spring of each year. This is a good time to meet with the teachers and go over developmental skills necessary for success in preschool and to find out how your child is progressing.
Teachers
Mrs. Katina Lowe
Hello!! I attended Norfolk State University where I received a Bachelor of Science degree in Early Childhood Education. I am a Georgia Certified Educator in Birth through Kindergarten. I have been a dedicated preschool teacher for 16 years and have enjoyed giving young children their educational foundation. My philosophy for learning is that each child is unique, and each child learns in a different way. I am very excited to be working with you and your child and welcome to the Thundering Threes!!


---
Ms. Kristen Brown
Welcome!! I attended Albany Technical College where I received my Early Childhood Care and Education diploma in 2012. This is my first year at Albany State University Early Learning Center. I enjoy working with children and I'm looking forward to meeting all the new faces. Welcome to the Thundering Threes!