STEM Scholars Program
Open For Fall 2023 Applications
APPLY HERE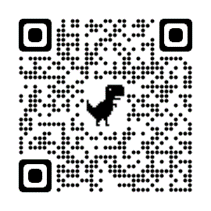 About the program
It Takes a Village: Communities Leveraged to Advance Scholars Success (CLASS) scholarship program is funded by the National Science Foundation. Recognizing the impact of financial aid and an ecosystem of academic and co-curricular student supports on student success, this project will fund scholarships of $10,000 per year to 24 unique full-time students in biology, chemistry, and forensic science over the six-year duration of the project. Drawing on the strengths of the community, institution, faculty, students, and alumni, the project will build upon and leverage existing and new academic and co-curricular systems of student supports that have been found to contribute to student success (e.g., retention, achievement, and graduation). Project components are designed to build and sustain students' sense of community (belongingness) that has been found to support student success. The project includes a two-semester First Year Experience, course-linked learning communities, service-learning, undergraduate research, faculty professional development, Early Alert Programs, Academic Advising, Academic Support Services, integration of high impact practices into the curricular and non-curricular activities, peer-faculty-alumni mentoring, monthly cohort meetings, and student attendance at conferences/professional meetings. A unique component of the second-semester First Year Experience is a focus on science communication. Based on the composition of the student population, successful graduates will add to the diversity of the STEM-oriented workforce and the diversity of students in graduate studies in STEM.
This Program is funded by a grant from the National Science Foundation-Division of Undergraduate Education, Award #2221574
Benefits
Up to $10,000 Scholarship each year for up to four years of study
Cohort building and professional development through freshman learning community courses
Academic support
Participation in Research
Attendance at Conferences
Alumni and Faculty Mentoring
Program Highlights/News
The average GPA of scholars is above 3.5
Scholar's pass rate in STEM courses is above the institutional pass rates.
Over 70% of previous scholars participated in at least one summer research internship
Scholars retention rate (active) is >80%.
The majority of scholars graduate in 4 years with minimal student loan debt!
To be considered, you must:
Be accepted to Albany State University as an incoming freshman for the fall semester.
Be a biology, chemistry or forensic science major with a career interest in non-health/clinical field
Demonstrate financial need
Complete the Albany State University S-STEM Scholarship application accessible using QR code above or link at https://forms.gle/7nTtEiLDD9ciCzHW6 .
Provide one-page essay describing personal/career goals.
Submit two letters of recommendation; one must be from a STEM faculty member (college or high school, as appropriate)
Demonstrate academic talent evidenced by Math/Verbal SAT/ACT scores overall GPA (unweighted), science GPA (unweighted), academic honors and awards, advanced courses, etc.)
Advance through the interview process with the S-STEM scholarship committee
Each scholarship recipient receives up to $10,000 per year for up to four years, depending on financial need, provided the student maintains the scholarship requirements. The student must make appropriate progress each semester toward the degree requirements for the major.
To learn more about this scholarship opportunity, please contact us:
Contact Information
Louise Wrensford
Program Director
(299) 500-3493
Louise.wrensford@asurams.edu