Instructional Design Resources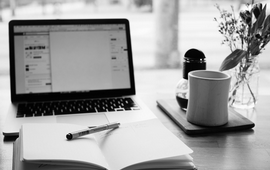 Welcome to Distance Learning's Instructional Design Resources for Faculty and Staff. On this page we are attempting to provide you with information and tools to help you enhance the educational experience of your students!
Check back frequently for more information!
---
Information
Tools & Resources
Crossword Labs is a crossword puzzle maker. It's the simplest and fastest way to build, print, share and solve crossword puzzles online. And it's free to use!
Puzzlemaker is a puzzle generation tool for teachers, students and parents. Create and print customized word search, criss-cross, math puzzles, and more-using your own word lists.
Kahoot! is a game-based learning platform that brings engagement and fun to 1+ billion players every year at school, at work, and at home. Sign up for free!
Create interactive presentations & meetings, wherever you are.
Use live polls, quizzes, word clouds, Q&As and more to get real-time input - regardless if you're remote, hybrid or face-to-face.
NoRedInk builds stronger writers through interest-based curriculum, adaptive exercises, and actionable data.
Add engagement to your lectures.
Embed live activities directly into your slides and organize your lectures the way you want.
This page has a variety of tools to help teachers implement UDL in their classrooms, including lesson plan templates, planning templates, the UDL principles, helpful tips for teachers, and more!
---
Have a resource you'd like us to add to the list?
Contact us at asuonline@asurams.edu and let us know!