Watch Live: ASU Head Football Coach Press Conference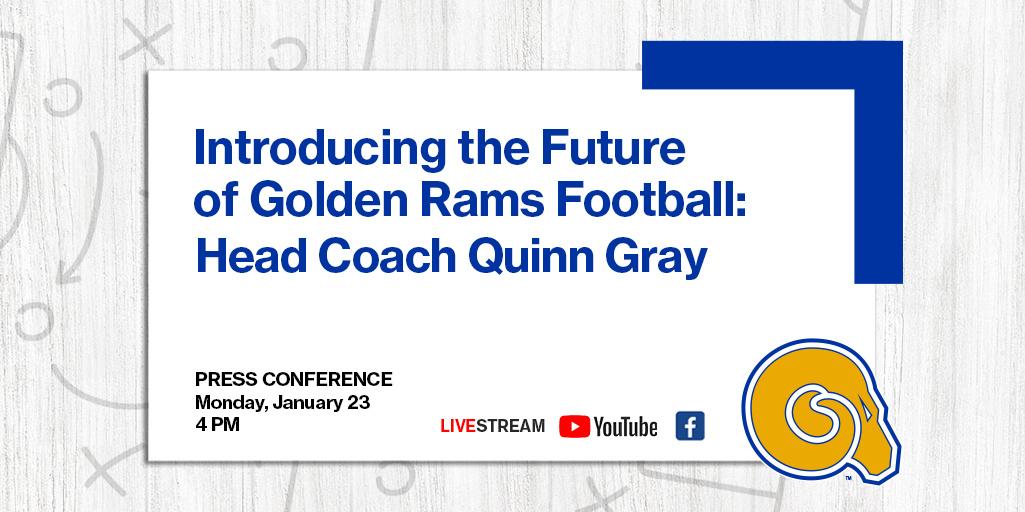 Please join Albany State University Athletics on Facebook and YouTube on Monday, January 23, 2023, at 4 p.m. to watch the press conference that will formally introduce new head football coach Quinn Gray, Sr., formally.
The conference will be available via the live stream on the ASU Facebook and YouTube channel.
Coach Gray previously served as a senior offensive analyst at the University of Memphis, quarterback's coach at Alcorn State University, and associate head coach, offensive coordinator, and quarterbacks coach at Florida A&M University.
He spent three seasons as head coach at Lincoln High School in Florida, producing nine Florida Athletic Coaches Association (FACA) All-District Players, including the 2019 Tallahassee Quarterback Club Offensive Player of the Year, Special Teams Player of the Year, and Academic Player of the Year.
Gray also had a distinguished career as a professional football player. He played six seasons as a quarterback in the National Football League for the Jacksonville Jaguars and Kansas City Chiefs and also played for the New York Sentinels in the United Football League. In addition, Gray played for the Frankfurt Galaxy, whom he led to the 2003 World Bowl Championship in the NFL Europe League. His full biography can be found in the December announcement.
Please join us in welcoming Coach Gray to the RAMily.
Later in the evening, cheer on the Golden Rams Basketball teams as they take on Clark Atlanta University at the West Campus Arena. The women's tip-off is at 5:30 p.m., and the men's is at 7:30 p.m.