MALES Director's Message
Greetings ALL!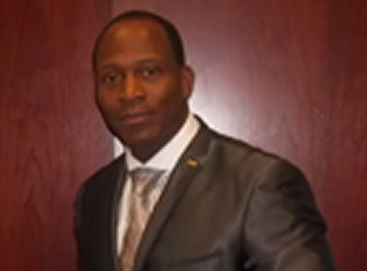 It is with great pleasure to welcome you to Albany State University's newly created male student initiative entitled MALES Mentors (Men Advocates for Leadership, Excellence, and Success). This program supports scholastic success, student retention, civic engagement, and graduation achievement of males matriculating through our university community while serving Southwest Georgia. Our mission is to enhance male students' collegiate experiences at ASU by increasing retention, promoting progression, and encouraging overall academic success. Annually, we are resolute with providing "Best in Class" customer service while hosting thousands of students at our events. New features include, but are not limited to, partnerships with The Office of International Education and Career Services and offering the 2018 Fall Semester Learning Community for MALES.

While inspired by Albany State University's Guiding Principle #4, "Address the many challenges that face African Americans and other students of color, adult learners, first generation students, students from low socioeconomic backgrounds, and others from underserved populations, and form strong partnerships with K-12, government agencies, and community outreach organizations to increase access and success rates…", MALES embrace students from various ethnic backgrounds. Our inclusive work will add value to students from different ethnic and cultural backgrounds to broaden the MALES Mentors spectrum. Programming will include, but is not limited to, the following:
Fostering initiatives that enhance all enrolled males who actively participate with MALES Mentors programming via bi-weekly meetings, Saturday Academies. It will enhance soft skills and develop community partnerships by providing mentorship and monitoring a cohort of ninth grade males from the three public high schools in the Dougherty County School System. Saturday Academies, also, increases the interest of high school students to pipeline into higher education.
Promoting servant leadership opportunities encouraging mentors to volunteer at the Albany Boys and Girls Club's after-school tutoring program, Keep Albany Beautiful projects, South Georgia Food Banks, and Kiwanis Club.
Creating partnerships with the International Education Department to develop study abroad opportunities for MALE Mentors while addressing our institution's global reach for academic scholarship and recruitment of potential international male student learners
Hosting National MALES Leadership Conferences (high school students, collegiate males, civil groups, professional organizations, etc.).
Hosting Winter Youth Summits (regional middle school boys).
Conducting soft skills and dress/dinner etiquette workshops for university students.
We have something for everyone and all groups and organizations are encouraged to participate in our signature programs! Please review our listings below and feel free to mark your calendars for our planned initiatives.

In closing, MALES Mentors believe in our students and their resolve to create more civility and togetherness within the community in which they reside as a result of their engagement in our annual programming. As stated by Former President John Quincy Adams, "If your actions inspire others to Dream More, Learn More, Do More, Become More, You Are a Leader!" Potential student leaders, we look forward to your involvement with MALES Mentors.

For more information about MALES Mentors, you may contact our staff at MALES@asurams.edu.
Thank you,
Antonio Leroy
Executive Director
Get Involved With MALES!