JPL History
James Pendergrast Memorial Library History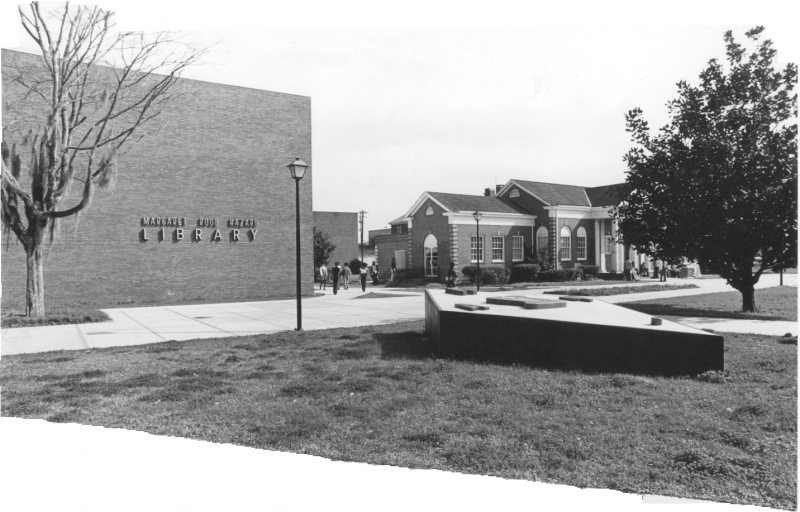 Margaret Rood Hazard Library
More than one hundred years ago in 1903, the first patrons needing to use a library may have used an office space or small corner or just borrowed whatever an educator had to use to do research. In those days, little information was contained in a library located at Albany Bible and Manual Training Institute. There is no written documentation of the first library in the early years. Most of the buildings were made possible through the generosity of the Hazard family. The first library building that housed resources was not named. It was located in the area where the Brown Building is located today.

The first named library at Albany State was the Margaret Rood Hazard Library. The old library building became what was known as the Student Union. According to Dr. Holley in "You Can't Build a Chimney from the Top", the Margaret Rood Hazard Library was erected in 1943. The late Miss Hazard was present at the occasion for the dedication of the building. The Hazard Library was named after the mother of Miss Caroline Hazard, former President of Wellesley College, who was a benefactor of the College.

The Margaret Rood Hazard Library had an addition completed in 1970. This building was a masonry construction, with large aluminum and glass windows that provided excellent light. The building was also air conditioned and it was approximately 29,377 square feet. The Hazard Library was one of the buildings destroyed in the flood of 1994. Some of its archival holdings were also lost in the flood. Since the Hazard Library could not adequately support the space needed for a growing academic library, new plans were constructed to build a larger library. The James Pendergrast Memorial Library was built in 1993. The dedication of the new library was held on January 7, 1994.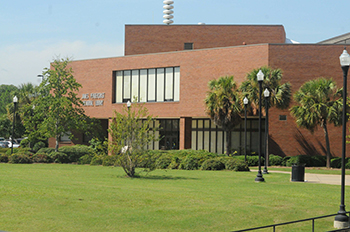 James Pendergrast Memorial Library
The Pendergrast Library is a modern 73,000 square foot facility, with the capacity to seat 625 patrons. It is the largest facility of its kind in Southwest Georgia. It features limited study areas, a large lecture room, the Information Technology Services (ITS)Department, ASU's state-of-the-art Student Technology Academic Computing Lab, and GALILEO Computer Labs located on the 2nd floor.

The library also houses the historic Founder's table, which was given to the institution by the Albany Banking and Trust Company in February 1904. This table is of great significance because the institution's first trustees, seven prominent white men and Dr. Holley met around this very table when they drew up the charter for the Albany Bible and Manual Training School. The table has been preserved by the institution's caretakers and may be viewed at any time in the foyer on the second floor of the Pendergrast Library.