International Students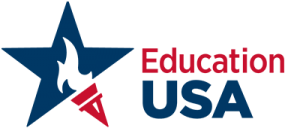 Albany State University (ASU) in Albany, Georgia has international students from over 40 countries. Many faculty and staff members are either from other countries or have international living and travel experiences.

The International Student Services Office offers many services and resources, including helping international students with the application process, issuing I-20 forms, and working with students on getting to Albany State University and settling into life on campus and in the community.

In addition to the International Student Services Office, ASU also offers information on EducationUSA centers. These are the U.S. State Department's network of over 400 advising centers in 170 countries designed to assist local students in finding the appropriate college or university in the United States. Click on the link to the left to find your center!
Our Mission
To further ASU's mission of fostering diverse university programs and activities in order to realize its goal of educating students to become global citizens who are outstanding contributors to society.
Our Goal
To foster initiatives, activities, and events that will enhance diversity and help develop students' intercultural and global competencies to ensure they realize their full potential and become global citizens who are nationally and internationally marketable.
ASU Strategic Goal 3
Leadership in community and global partnership and service
What We Do
Facilitate Study Abroad Programs
Advise and Retain International Students
Facilitate Professional Development on Internationalizing the Campus
Facilitate International Education Week
Mentor Global Ambassadors
Facilitate Faculty Study Abroad Workshops
Assist with Access to Passports & Visas
Advise Students on Scholarships- Gilman's Study Abroad and Funds for Education Abroad
Advise Students and Faculty/Staff on Fulbright Programs
Banner
Office Information