Quality Assurance System
<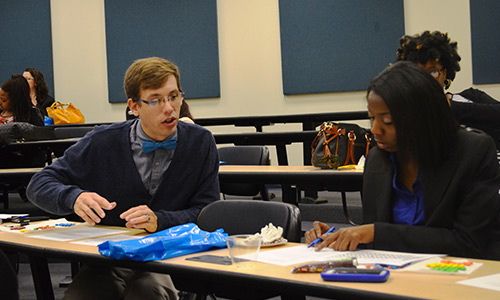 The Educator Preparation Program (EPP) Quality Assurance System or QAS reflects state and national standards for candidate performance and was designed for systematic and comprehensive data collection and analysis, which facilitates continuous program improvement or CPI. The QAS allows the EPP to regularly review candidate performance data at the program, departmental and unit levels for purposes of curricular improvement, improved candidate performance, and overall process improvement.
The Unit Quality Assurance Team monitors the Unit, and Program Assessment system, work collaboratively with department chairs, program coordinators, and faculty in the EPP to develop, design/redesign assessment instruments and make recommendations to the EPP for improvements to the Quality Assurance System. Assessment data from candidates, graduates, faculty, and other members of the professional community are based on multiple assessments from both internal and external sources that are systematically collected as candidates progress through each type and level of preparation program (alternate route, off-campus, and distance learning preparation programs).
Consistent with a culture of CPI, the EPP relies on partnerships with the professional community (P – 12 Partners and Advisory Boards) to regularly review candidate and program performance for input on relevant improvements.