Honors Seniors on the Move
Chiagoziem "Sylvester" Agu, Graduating Senior (Spring 2020)
Future Plans: Sylvester has been accepted into Morehouse School of Medicine. He plans to become a cardiologist.
Past Accomplishments:
Participated in the Pathways to Biophotonics and Biomedical Engineering (PBBE) Summer Program at the University of California, Irvine
Awarded a Frederick Douglass Global Fellowship by the University of Pennsylvania, which funded a study abroad experience to Cape Town, South Africa; application video https://www.youtube.com/watch?v=Ri86dIzbgkw
Participated in Meharry Medical School Summer Program
Presented Research at ASU Undergraduate Symposium and his research was entitled, "Characterization of Interaction of Serum Albumin with Synthetic Cannabinoids and Small Molecules"
Keynote speaker for ASU Honors Day Convocation
Norma Davis, Graduating Senior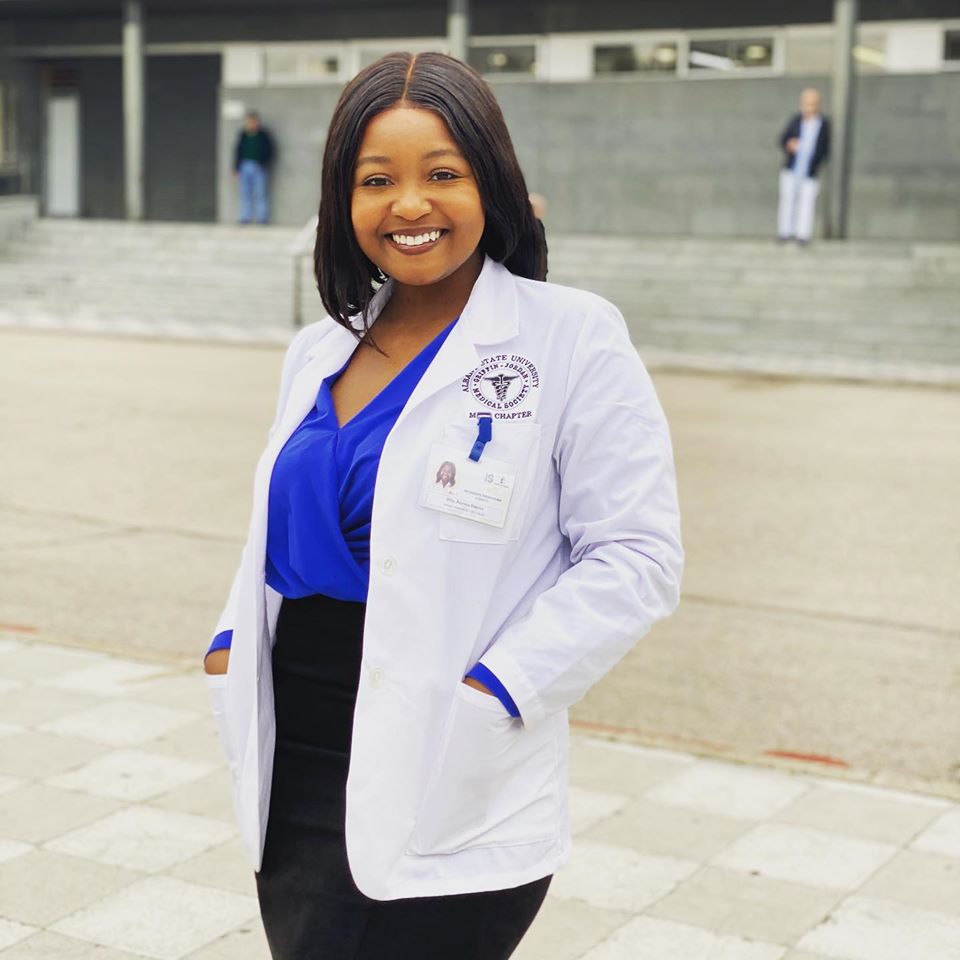 Future Plans:
Norma was selected to participate in the 2020 Morehouse School of Medicine Health Careers Opportunity Online Summer Program. As a participant, she will have the opportunity to conduct research, enroll in Medical College Admission Test preparatory courses and virtually shadow physicians at an Atlanta hospital. The program provides a $3,000 stipend. In fall 2020, Norma will participate in the Master of Biomedical Science Program at Duke University. She will be enrolled in first year medical school classes and EMT training courses. After the program, Norma plans to attend Duke University School of Medicine and later practice medicine as a cardiologist.
Past Accomplishments:
Atlantis Program—Shadowed doctors in different countries around the globe.
Participated in the University of Michigan Frankel Cardiovascular Summer Program
Her research entitled, "Myocardial Molecular Structure and Ultrastructure as Determined by Scanning Electron Microscopy" was presented at the Undergraduate Research Symposium and she was awarded First-Place STEM Presenter
Captain for the ASU Honda Campus All-Star Challenge
President for the Minority Association for Pre-Medical Students
Tyshawn Ferrell, Graduating Senior (Fall 2020)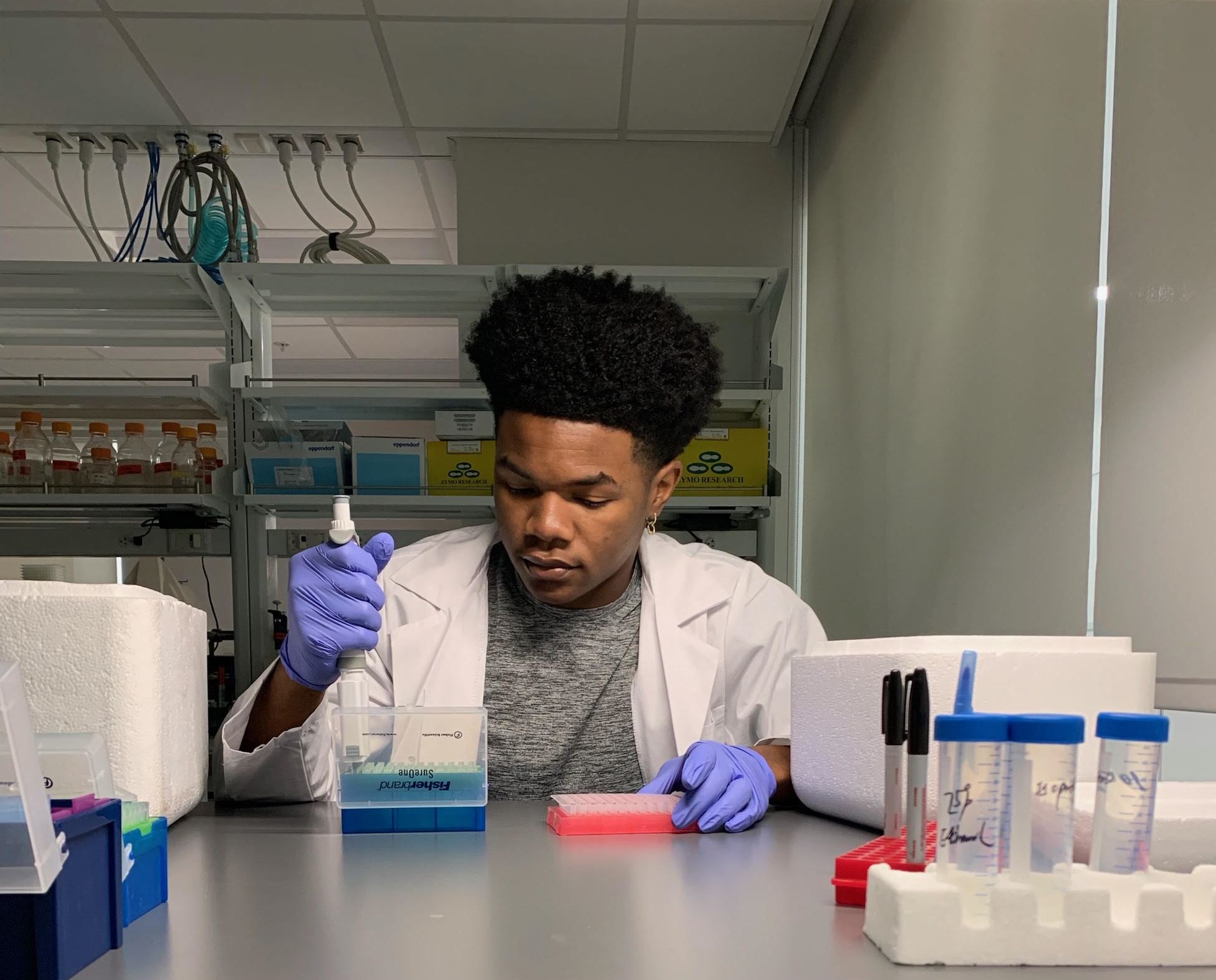 Future Plans:
During the 2020 summer, Tyshawn will participate in the Research Experiences for Undergraduates (REU) Texas Advanced Computing Center (TACC) at Texas University at Austin. The program is investigating the coronavirus and "providing the supercomputing power needed to better understand the virus and its spread, expose its underlying weaknesses, and ultimately, fight back." As a result of his participation, Tyshawn will receive a $5,400 stipend. Once Tyshawn graduates in December, he plans to pursue a PhD in Infectious Diseases at John Hopkins University.
Past Accomplishments:
Participated in the Ecology Summer Research Experiences for Undergraduates at Miami University
Presented "The Effects of Epigenetic Modifications and Active Transposable Elements on Meiotic Recombination in Maize" at the ASU Center for Undergraduate Research Symposium
Da'Monie Mcrae, Graduating Senior (Spring 2020)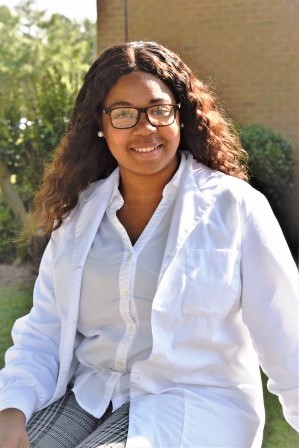 Future Plans: As a recipient of the Department of Defense SMART Scholarship for Service, Da'Monie will be employed at Patrick Air Force Base at the Air Force Technical Applications Center (AFTAC) in Cocoa Beach, Florida. She will be working as a Developmental Chemist. Afterwards, she plans to seek employment with the Georgia Bureau of Investigation as a Forensic Chemist.
Past Accomplishments:
Pathway to Biophotonics and Biomedical (PBBE) Summer Research Program at the University of California, Irvine
Center for Statistics and Applications in Forensic Evidence (CSAFE) Summer Research Program at Iowa State University
Department of Defense SMART Program Intern at Patrick AFB AFTAC (2019)
ASU's Student Activities Advisory Board (SAAB) President 2019-2020
ASU Caps2STEM Scholar (2016-2020)
Center for Undergraduate Research STEM 1st Place Presenter (2017)
Jerome Neal, Graduating Senior (Spring 2020)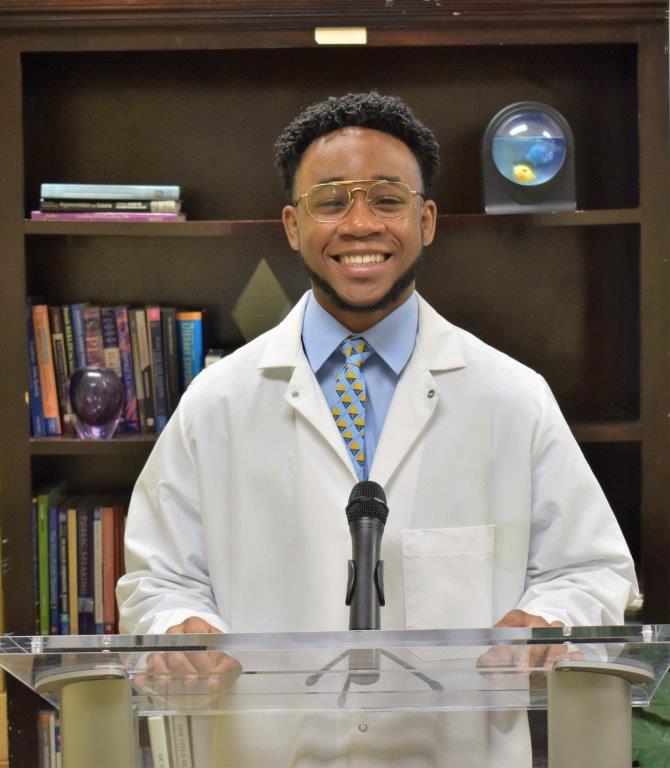 Future Plans: Jerome was recently accepted into the Criminal Justice Graduate Program at Florida Agricultural and Mechanical University. He plans to pursue a Master's and PhD Degree in Applied Social Science and subsequently work for the Georgia Bureau of Investigations.
Past accomplishments:
Attended UCLA Evolutionary Medicine Summer Research Program
He and a UCLA professor worked on research entitled, "Variation in Mutant Prevention Concentration," and it was published in Frontiers in Microbiology, a peer-reviewed journal
Attended CaSTL Pathways Summer Research Program at the University of California, Irvine
Presented Summer Research at the Annual Biomedical Research Conference (ABRCMS)in Indianapolis, Indiana
Presented Summer Research at the American Chemical Society (ACS)