RAM Central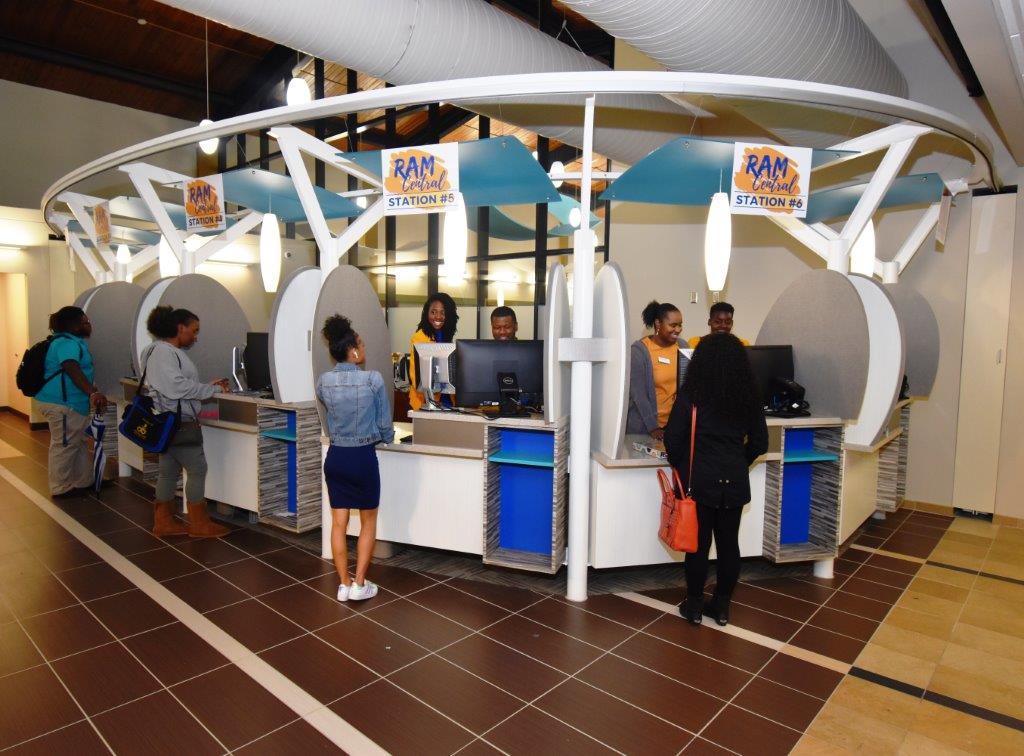 The mission of the Albany State University Enrollment Service Center (RAM Central) is to guide students through the enrollment process; allowing students to focus on academic success. We do this by providing support services for the Office of Admissions, Financial Aid, Registrar, and Student Accounts.
RAM Central also has an operational on site call center to assist students, parents and the ASU community without having to come on campus for assistance. It is designed to provide seamless services for established students and their families in the areas of:
Office Location - West Campus (RAM Central)
2400 Gillionville Road
Building C (Student Center)
Albany, GA 31707
Admin Staff Office Hours
Effective December 1, 2021
Monday - Thursday

8:00 a.m. to 4:30 p.m.



Friday

8:00 a.m. to 2 p.m.
CAMPAIGN REQUEST FORM