Expectations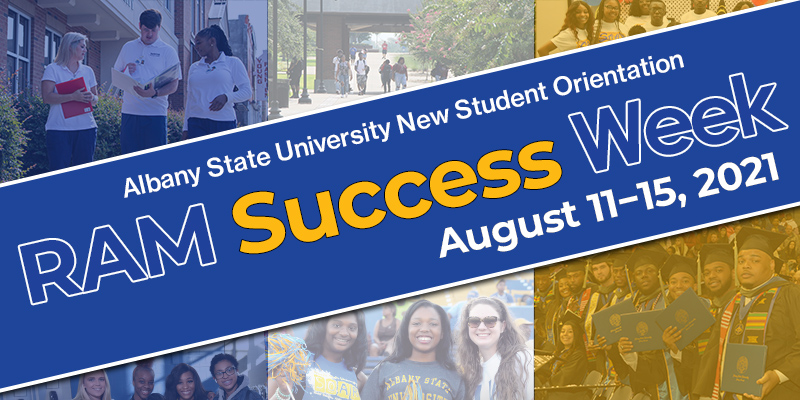 The Albany State University Ram Success Week (RSW) is a required week long program for new freshman students. During this program you will become familiar with academic and campus life. You will network with future classmates and current students, and learn about student support services and academic programs. Check back here throughout the summer for program updates and announcements. Let us know how excited you are to attend RSW by using #ASURSW21. Stay connected with us by following us on twitter and Instagram.
We encourage you to sign up for RSW Today! Download the WHOVA app for the complete schedule of events here and join "ALBANY STATE UNIVERSITY 2021 RAM SUCCESS WEEK."
BE ON TIME
We will accomplish a lot during this week, so it is vital that you make every effort to be on time.
BE PRESENT
All events and programs have been designed with you in mind. They will assist you in being successful here at ASU. Students caught skipping programs and sessions will be asked to make up the sessions at a later date.
BE ENGAGED
RSW is meant to be enjoyable and educational. Please have a great attitude and willingness to try new things and meet new people.
BE OPEN
Some of the first people you meet are your P3 student leaders and your fellow classmates. The P3s are a great resource for navigating campus life and your classmates may very well be a lifelong friends in the making.
BE PREPARED
We will accomplish a lot during RSW. In order to get the most out of this experience, be sure to complete your checklist before arriving.
Special Note: Albany State University is a smoke free, alcohol free, and drug free institutions. Failure to comply will result in disciplinary action.
Follow Us and Stay Connected