Development and Alumni Relations
Office of Development
The Office of Development manages fundraising, stewardship, and donor relations activities for the University. We oversee the diverse opportunities to support Albany State University and collaborate with departments on our campus to manage the relationship between our donors and the institution.

The gifts we receive make the many benefits of an ASU education available to our students:
Transformative Academic Programs
Opportunities for International Study
Volunteer Service
Leadership Development
Internships
Student Research
Outstanding facilities on a beautiful campus.
Your gifts also provide much needed scholarship aid for ASU's talented students. Your generous donations support need and merit-based scholarships and support for deserving students

With your on-going support, ASU is preparing tomorrow's leaders today.
Click on the following headings to learn more
We are located in the Billy C. Black Building 392.
We are open from 8am-5pm Monday – Friday
Our address is:
ASU Foundation
504 College Drive
Albany, Georgia 31705
Online
Make your credit card gifts on ASU's secure giving site.
You can make a one-time gift or set up monthly or annual recurring gifts.
Our giving website is www.asurams.edu/gives
By Phone
Make a credit card gifts over the phone by calling ASU at (229) 500-3286.
The ASU Annual Fund:
Annual unrestricted gifts provide a vital source of operating capital for university.
Departmental Giving:
These gifts are directed to support the specific needs of a department or college at ASU or defray the costs of providing top-notch education to our students.
Endowment Giving:
Endowments support the people, programs and facilities of the university in perpetuity.
Foundational Giving:
We are dedicated to helping match a foundation's philanthropic missions with the strategic priorities of the university.
Matching Gifts
You could double or triple your annual gift to ASU if you or your spouse works for or has retired from a company with a matching gift program. Complete a matching gift form from your human resources office and send it in with your gift. We will take care of the rest.
Estate and other Planned Gifts
By including ASU in your will or making other planned gifts, you can provide for yourself and your loved ones, plan wisely for your future, and make a meaningful gift to ASU. Planned gifts enable you to preserve your assets during your lifetime and leave a valuable legacy at ASU.
Gifts of Stocks, Bonds or other Securities
Gifts of appreciated stocks, bonds or other securities allow you to make a substantial gift to ASU at minimal cost. You will receive a tax deduction based on the value of the security on the date of the gift. With long-term appreciated securities (those held longer than 12 months), you will receive a charitable income tax deduction for the full fair-market value of your gift and avoid paying capital gains tax on the appreciation.
Gifts of Real Estate
Gifts of real estate are an excellent way to make a difference in the lives of ASU students and lower your tax liability at the same time. Gifts of property or a percentage of property may help you avoid paying capital gains tax, lower your current income tax and reduce your future federal estate taxes. Real estate gifts may increase your income if they are structured through a life income gift. You may also deed property, including vacation homes, to ASU while retaining the lifetime right to occupy the property. Gifts of real estate must meet certain criteria and be approved by ASU's Foundation Board.
Employee Giving
ASU employees can make their gifts to the university through electronic payroll deduction. Existing payroll deductions automatically roll over at the end of each fiscal year for the donor's convenience unless the donor specifies otherwise. To give through electronic payroll deduction, please contact out Human Resources department at 229.500.3066. They are located in the Billy C. Black Building; Room 382 and are open from 8AM -5PM Monday – Friday.

For more information on these giving opportunities and other ways to support the College, please contact The Office of Development at (229) 500-3286
Alumni Relations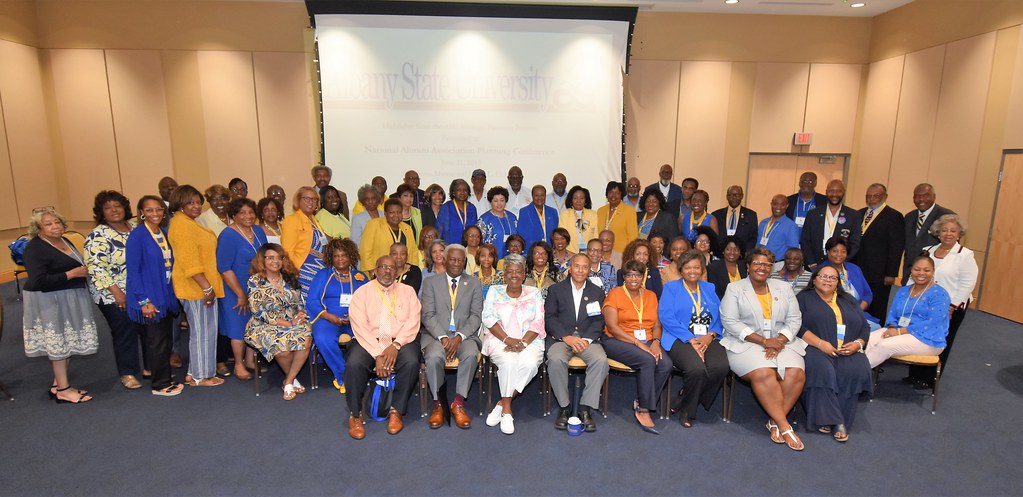 The Office of Alumni Relations is an integral part of the Institutional Advancement team. One of the major responsibilities of our office is to provide services to our alumni and cultivate relationships.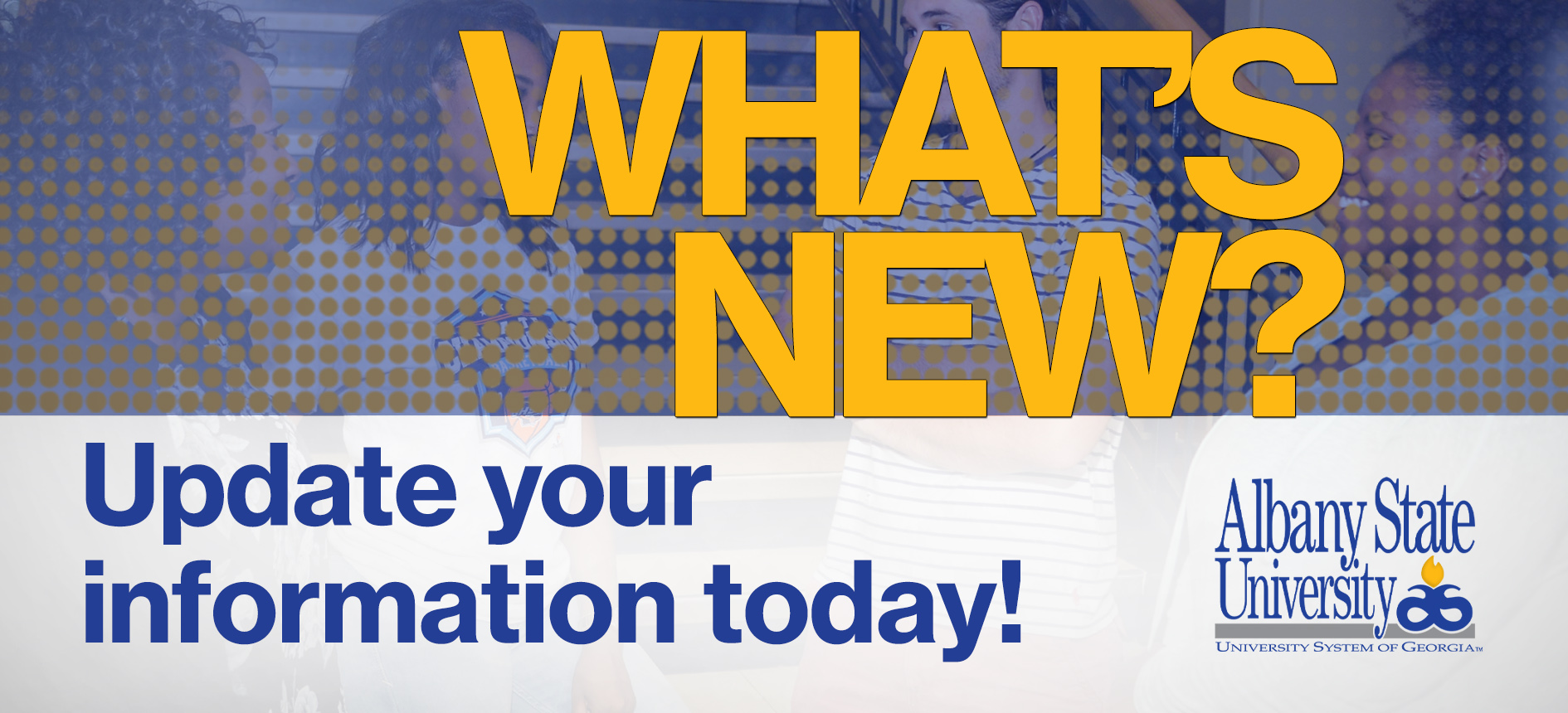 Annual Events:
| | | |
| --- | --- | --- |
| Admin Staff Hours: | Contact Info: | Office Location |
| Monday - Friday | Phone: (229) 500-3286 | East Campus Billy C. Black Building 391 |
| 8:00 a.m. - 5:00 p.m. | Fax: (229) 500-4422 | 504 College Dr, Albany, GA. 31705 |