Domestic Violence Awareness Month
Domestic Violence Awareness Month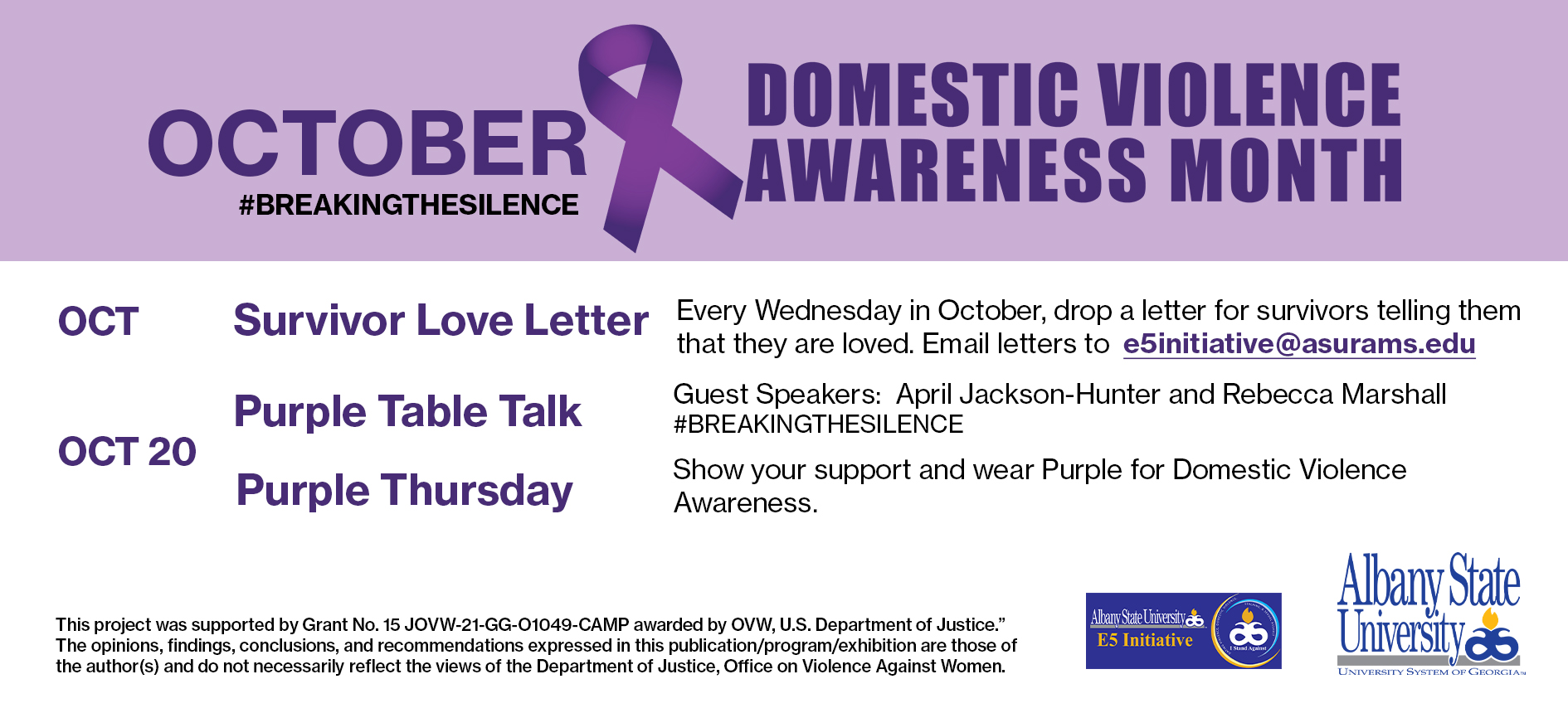 October is Domestic Violence Awareness Month. According to the Office of Violence Against Women, "domestic violence is a pattern of abusive behavior in any relationship that is used by one partner to gain or maintain power and control over another intimate partner. Domestic violence can be physical, sexual, emotional, economic, psychological, or technological actions or threats of actions or other patterns of coercive behavior that influence another person within an intimate partner relationship. This includes any behaviors that intimidate, manipulate, humiliate, isolate, frighten, terrorize, coerce, threaten, blame, hurt, injure, or wound someone."
#BREAKINGTHESILENCE


Domestic Violence Awareness Month Events
Survivor Love Letter

For every Wednesday in October, drop a letter for survivors telling them that they are loved. Letters can be emailed to e5initiative@asurams.edu.

Purple Table Talk & Purple Thursday

On Thursday, October 20th, the Purple Table Talk guest speakers are April Jackson-Hunter and Rebecca Marshall. To show your support, wear purple on Thursday for Domestic Violence Awareness.
Partners: Office of Title IX, Student Conduct, Liberty House, ASUPD, Housing & Residence Life, Social Work Student Association, Sociology Club, Dougherty County Police Department, Military and Adult Education, Lilypad, Counseling and Student Accessibility Services, Student Health Services, Tersca's Treasures and Educational Talent Search.