Stalking Awareness Information
Stalking Awareness Information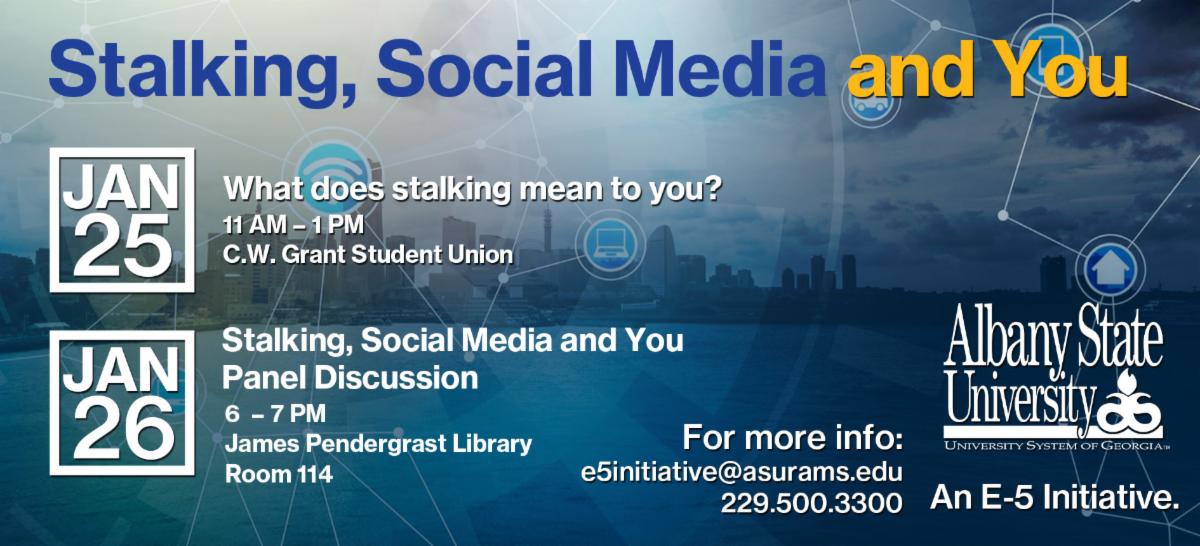 Stalking Facts, Tips, and Prevention
According to the Office on Violence Against Women, "stalking means engaging in a course of conduct directed at a specific person that would cause a reasonable person to fear his or her safety of other or suffer substantial emotional distress."
A stalker can be someone you know well or not at all.
Most have dated or have been involved with the people they stalk.
According to the Bureau of Justice Statistics:
3 in 4 staking victims are stalked by someone they know.
6.6 million people were stalked in 1 year in the U.S.
More than 1 in 4 stalking victims reported some form of technology was used, such as email (83%), or instant messaging (35%).
3.4 million people over the age of 18 are stalked each year in the U.S.
---
Common Signs of a Stalker
Following you and showing up wherever you are
Sending unwanted cards, gifts or letters
Monitoring your phone or computer use, and social media activities
Hacking your email or social media accounts
Tracking your movement, such as GPS or hidden cameras
Causing damage to personal property
Threatening you or your friends, family and pets
---

Call 911 if you are in immediate danger.
Report to ASU PD on campus.
Take each threat seriously. Call for help!
Do not communicate or respond to the stalker.
Keep track of evidence of being stalked. Note dates, times and places. Keep records of every phone call, text, photograph or email.