E-5 Initiative
"Engage, Educate, Empower and Enhance the student experience and create a culture of Excellence."
The E-5 Initiative grant funds are used to support activities and programming related to dating and domestic violence, stalking and sexual assault.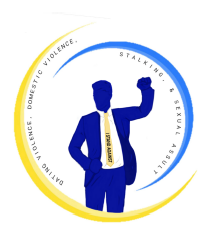 Community Effort


Coordinated Community Response Team (CCRT)
The CCRT collectively will work towards building a campus community that is free from Dating and Domestic Violence, Sexual Assault and Stalking through the implementation that drives awareness prevention and intervention campaigns.
This would be achieved by engaging men as allies rather than perpetrators. There will also be continuous training for our Campus Law Enforcement on effective response to incidences on Stalking, Dating, and Domestic Violence, and Sexual Assault. The target population will be first-year & transfer students, athletes, residential, LGBTQI, student leaders. Sororities and fraternities, males, faculty, staff, and students.
Prevention and Awareness Programs


Annual Events
Walk a Mile in Her Shoes

Denim Day

Let's Talk About Stalking

Spoken Words

Performance

Essay Contest

Cover the Cruiser

Panel Sessions

Movie Screening

Awareness Fairs
Safety Tips
Party with friends. Arrive together and leave together.





Be aware of your surroundings and stay away from isolated areas day or night.





If you feel pressured, coerced or scared, call out for help.





Be very clear about what is ok for you and you partner.





NO CONSENT! NO SEX! Generally, a person who is intoxicated cannot consent to sex.





Keep your food and drink in your hand or in sight at all times. If you leave it, do not consume it.





Keep your cellphone charged and on you at all times.





Get Educated! Attend and participate in training, forums and sessions on sexual misconduct.





Don't be afraid to get involved. Bystander intervention can be direct or indirect. Step Up.
Resources
| | |
| --- | --- |
| Confidential Resources | Non-Confidential Resources |
| Counseling and Student Accessibility Services | |
| | |
| National Sexual Assault Helpline | |
| | |
"The E-5 Initiative is supported by Grant No. 15JOVW-21-GG-01049-CAMP awarded by OVW, U.S. Department of Justice." The opinions, findings, conclusions, and recommendations expressed in this publication/program/exhibition are those of author(s) and do not necessarily reflect the views of the Department of Justice, Office on Violence Against Women."