Emergency Medical Services
Emergency Medical Services
Program Overview
EMS has evolved into a sophisticated system requiring highly specialized training and education. EMS professionals respond to all types of health care emergencies. They are responsible for providing high quality emergency medical care and, as necessary, safe transport to hospitals. These highly skilled and knowledgeable individuals are no longer confined to the traditional public and private ambulance services. The EMS professional is a link from the scene to the emergency health care system.
Career opportunities are excellent for EMS professionals. Opportunities include but are not limited to: public and private ambulance services, fire departments, law enforcement agencies, physician offices, hospital emergency departments and intensive care units, critical care transport units, and air ambulances.
The Emergency Medical Services Program is designed to provide instruction at the certificate and associate degree level for the EMS professional. The program is based on the National EMS Education Standard for the EMT, Advanced EMT and Paramedic. Upon successful completion of the selected program, the student will be eligible to take the National Registry certification exam. After passing the National Registry certification exam, the candidate will then be eligible to apply with the Office of EMS & Trauma for licensure. Upon licensure, the EMS professional is allowed to perform life-saving skills under medical direction as defined by his/her scope of practice.
Before You Apply: Program Notes
Prospective applicants should be aware of the following:
The courses to be completed for the degree will vary based on the student's preferred area of study which is referred to as the "pathway" for the career program of choice. Therefore, it is important to meet with an adviser to map out the best academic plan to achieve his or her goal. The student should first focus on taking the prerequisites required for the program for which they will be applying.
All career programs have a selective admissions process. This means that a seat in any program is awarded only to the top applicants. Simply meeting the minimum requirements does not guarantee admission to a program.
The general education courses required for each career program are summarized in the comparison chart for all 2-year health career programs at Albany State University on the last page of the packet.
Program Outcomes
ASU 2021 Paramedic Program Outcomes
The most current CoAEMSP Annual Report was for the calendar year 2021.
Five graduates completed the course and tested the National Registry Paramedic cognitive exam. Three passed on the first attempt generating a 60% first time pass rate.
60% of the graduates are working as paramedics. The two remaining graduates who have not passed the exam are working as EMTs or AEMTs.
The retention rate for this cohort was 63%. Five of the eight who started the program graduated.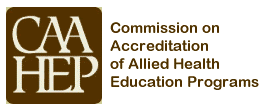 ---
The Division of Health Sciences is responsible for the information on this page.
To inquire about the Emergency Medical Services program, please contact Rhonda Hunt or Kenny Guy.