Diagnostic Medical Sonography
Diagnostic Medical Sonography
NOTICE: COVID-19 MEASURES
Effective Monday, March 16, 2020, Albany State University's Department of Health Science's main office will be physically closed to the public until further notice. As this will affect our programs' admission processes, please contact the Diagnostic Medical Sonography program via its Program Director, Ms. Kacey Davis, at (229) 500-2235 or kacey.davis@asurams.edu for updates to our policies and procedures.
Program Overview
Choosing a Career That Makes a Difference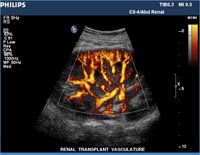 Why should I choose Diagnostic Medical Sonography as a Profession?

What is it that makes Diagnostic Medical Sonography an interesting career choice?

"Variety", they say that it is the spice of life and variety is the reason many sonographers choose ultrasound as their occupation. Our patients come in a wide range of ages, size and conditions that make imaging a challenge. We perform a surprising amount of diverse exams daily from prenatal ultrasounds and scans of the solid organs of the body to neurosonology, interventional procedures and vascular studies. We are medical detectives on the trail of a diagnosis.

Diagnostic Medical Sonographers use computer technology along with a transducer (a hand held device that houses a specialized crystal) to produce high frequency sound waves that enter the body and return to the transducer to produce quality images for the assessment and diagnosis of various medical conditions.

Sonographers routinely find jobs in hospitals, physician offices, mobile companies, temporary traveling agencies, veterinary offices, educational facilities and as application specialist for companies that manufacture ultrasound equipment.
Please note:
The courses to be completed for the degree will vary based on the student's preferred area of study which is referred to as the "pathway" for the career program of choice. Therefore, it is important to meet with an adviser to map out the best academic plan to achieve his or her goal. The student should first focus on taking the prerequisites required for the program for which they will be applying.
All career programs have a selective admissions process. This means that a seat in any program is awarded only to the top applicants. Simply meeting the minimum requirements does not guarantee admission to a program.
The general education courses required for each career program are summarized in the comparison chart for all 2-year health career programs at Albany State University on the last page of the packet.
The Health Sciences department is responsible for the information on this page.
To inquire about the Diagnostic Medical Sonography, please contact Kacey Davis or Elaine Hambric