Commencement Spotlight: Kennady Wright: Bachelor of Science in Mathematics
ASU Commencement Spotlight: Kennady Wright, Bachelor of Science in Mathematics
Associate Pricing/Revenue Management Analyst at United Airlines
Kennady Wright, an Illinois native, will graduate on Dec. 14 with a bachelor's degree in mathematics. She is a Thurgood Marshall College Fund Scholar, math tutor, peer mentor and was a member of the ASU Honda Campus All-Star Challenge team and SSTEM Club. She has interned with Kohl's, United Airlines and Columbia University.
What motivated you to learn more about your field?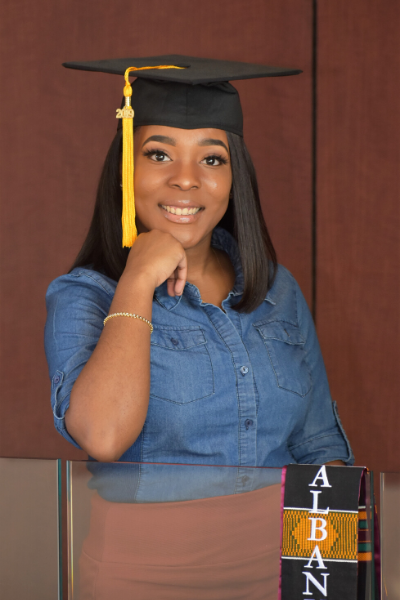 My passion for numbers and problem-solving.
Why did you choose ASU?
ASU was not too far from home, it was affordable, it had a variety of accredited programs, and it seemed like a great place to grow and learn.
What do you love most about your chosen profession?
Working with numbers and using logic to solve problems.
Who has made the biggest impact on you and who do you consider to be a role model at ASU?
The faculty and staff of the math department have had a huge impact on me during my time at ASU. They are all role models.
What are you passionate about outside of your education?
I am passionate about giving back to the community and helping others achieve academic and career success.
What advice would you give to other ASU students?
My advice to other students would be: don't be afraid. Don't be afraid to join a club. Don't be afraid to study abroad. Don't be afraid to try something new. Be unapologetically you, and explore your passions and interests. ASU is the perfect place to do so. There's an abundance of opportunities on this campus. Don't be afraid to seek them out and partake in them!
What would you say to a high school student about choosing ASU to further their education?
This is the place to be!