Albany State Alumna Appointed Ambassador to the Republic of China (Taiwan)
By: Joslyn DiPasalegne
Albany State University (ASU) alumni are making a difference all over the world. Recently, Candice Pitts ('04), Ph.D., a Belizean educator, politician, and diplomat was appointed the Ambassador to the Republic of China (Taiwan) representing Belize.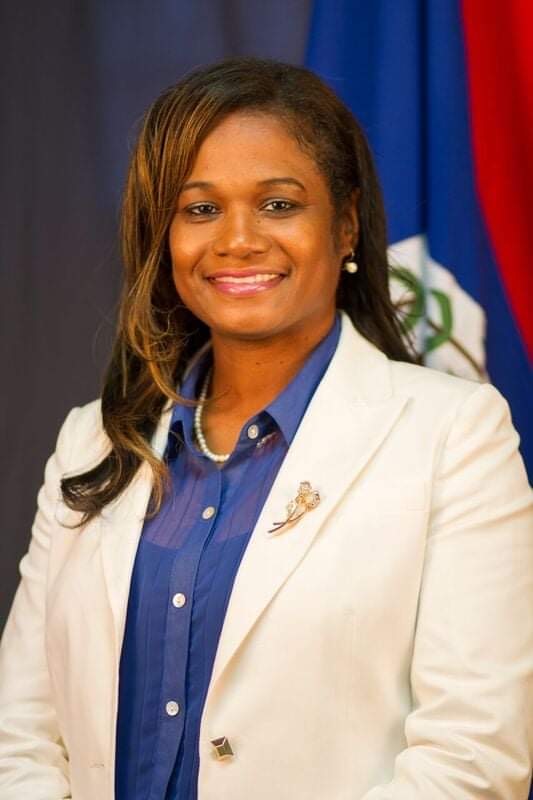 "Serving as an Ambassador is a high honor. I am confident Dr. Pitts will excel in this responsibility. I am incredibly proud she chose Albany State University as an international student. What a privilege it is to know that ASU is where she built the educational foundation that prepared her for this incredible journey," said President Marion Ross Fedrick.
Dr. Pitts graduated from ASU (summa cum laude) with a Bachelor of Arts in English. Pitts commented, "ASU was the first academic institution I attended in the USA. I was 18 years old and studying abroad for the first time in my life. ASU had a number of international students. One became my college best friend, Ayana from Guyana. I met students from all over the world. At ASU, there were teachers and students who looked like me and with whom I shared cultural commonalities. They were very welcoming and supportive. ASU became my other home and my teachers and fellow students, my other family."
Fellow ASU alumna Ayana Drake Campbell ('03) spoke fondly of her dear friend. "In our over twenty years of friendship, Dr. Candice Pitts has matured into an outstanding individual that we all admire. She exemplifies what we would like future generations to depict. From a child who sold johnnycakes on the streets of Belize to the completion of her Doctorate and much more is just the tip of the iceberg."
Dr. Pitts came to ASU on a basketball scholarship from Belize. During her time at ASU, she served as President of the International Student Association; Sigma Tau Delta English Honor Society, Queen; ASU newspaper club, assistant editor; and was always on the Dean's list.
ASU Head Women's Basketball Coach, Robert Skinner, remembers Candice Pitts as a very intelligent, disciplined young lady who carried herself as a professional all the times. "Candice transferred her classroom skills, where she maintained a very high-grade point average, to the basketball court where she was very dedicated and unselfish as a student-athlete. I really remember her contagious smile each day she came to practice. I wish her the best with her new career."
Ms. Campbell also commented, "She set grand goals and was determined to reach them no matter the challenge. Her greatest achievements stemmed from concepts she brought to ASU and still practices today."
After Dr. Pitts graduated from ASU, the Belize native earned a M.A. from Ohio State University and a Ph.D. from Howard University. She is a 2013-2014 Preparing Future Faculty Fellow, Department of English at James Madison University.
Dr. Pitts is an award-winning literary scholar with work published in several scholarly journals. She is an often-requested presenter at conferences and conventions across the globe, including the Women in Foreign Affairs forum held at the United States White House.
Dr. Pitts offers this advice to current ASU students, "Believe in yourself. Set grand goals. The only real obstacle between you and success is your willingness to set grand goals and your preparedness to work hard to realize them."