Dual Enrollment Student Spotlight: Kenyari Sawyer
Kenyari Sawyer, hailing from Albany, is a Monroe Comprehensive High School senior and dual enrollment student majoring in criminal justice at Albany State University (ASU). The 17-year old has received national attention after applying to nearly 100 colleges and universities and being accepted into over 40 colleges. The colleges and universities offered her more than $600,000 in scholarships. She also received the University of Georgia Certificate of Merit.
Sawyer has participated in community service projects including stockings for seniors, tornadoes and treats, and essential bags for the homeless. She also has received the University of Georgia Certificate of Merit.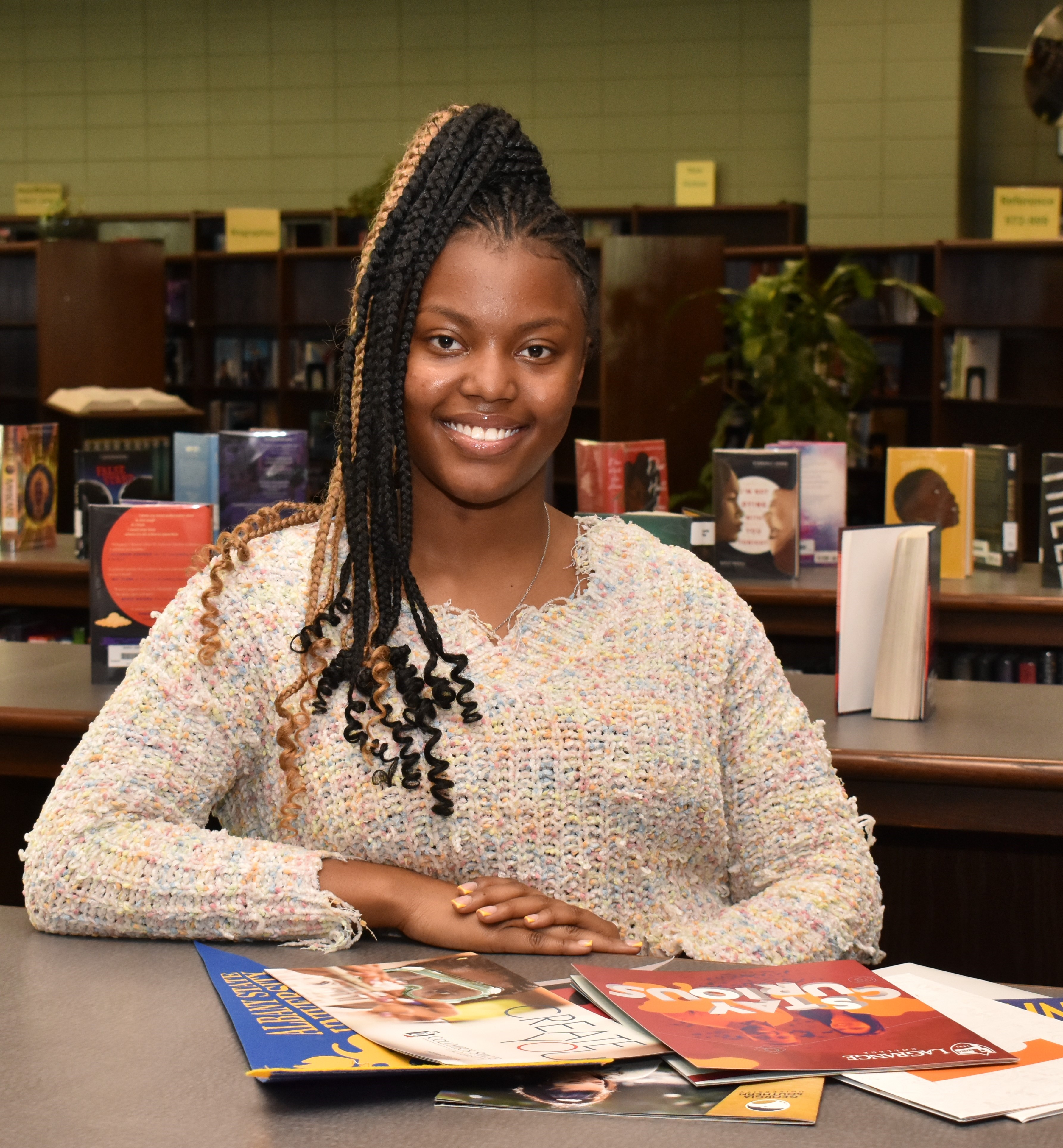 Why did you choose Albany State University Dual Enrollment?
I started at Albany Technical College and wanted something more challenging. Albany State University was that challenge.
What motivated you to choose your major?
I am a person who believes in fighting for what's right. As a criminal justice major, I can make those things happen.
How did Albany State University prepare you for the college application process?
Attending ASU as a dual enrollment student strengthened my application because not many students are in the dual enrollment program.
What excites you most about the future of ASU?
I am excited to say that I was once a part of the Unsinkable Albany State University and a school that has built strong and great leaders.
What advice would you give to other students interested in dual enrollment?
Go for it! It is a program that pushes you to do your best. Also, it's easy once you get the hang of it. It makes you feel more like a college student than a high school student.
Who has made the biggest impact on you at ASU during your time as a dual enrollment student?
Mr. Kristopher Bailey because he is the person who has helped me the most during this process.
What are your life goals?
My life goal is to become a defense attorney in criminal court. I also want to touch in the entrepreneurship field by starting my own law firm. Afterwards, I hope to increase my rankings.