Fall 2021 Commencement Speaker Announced as Bakari Sellers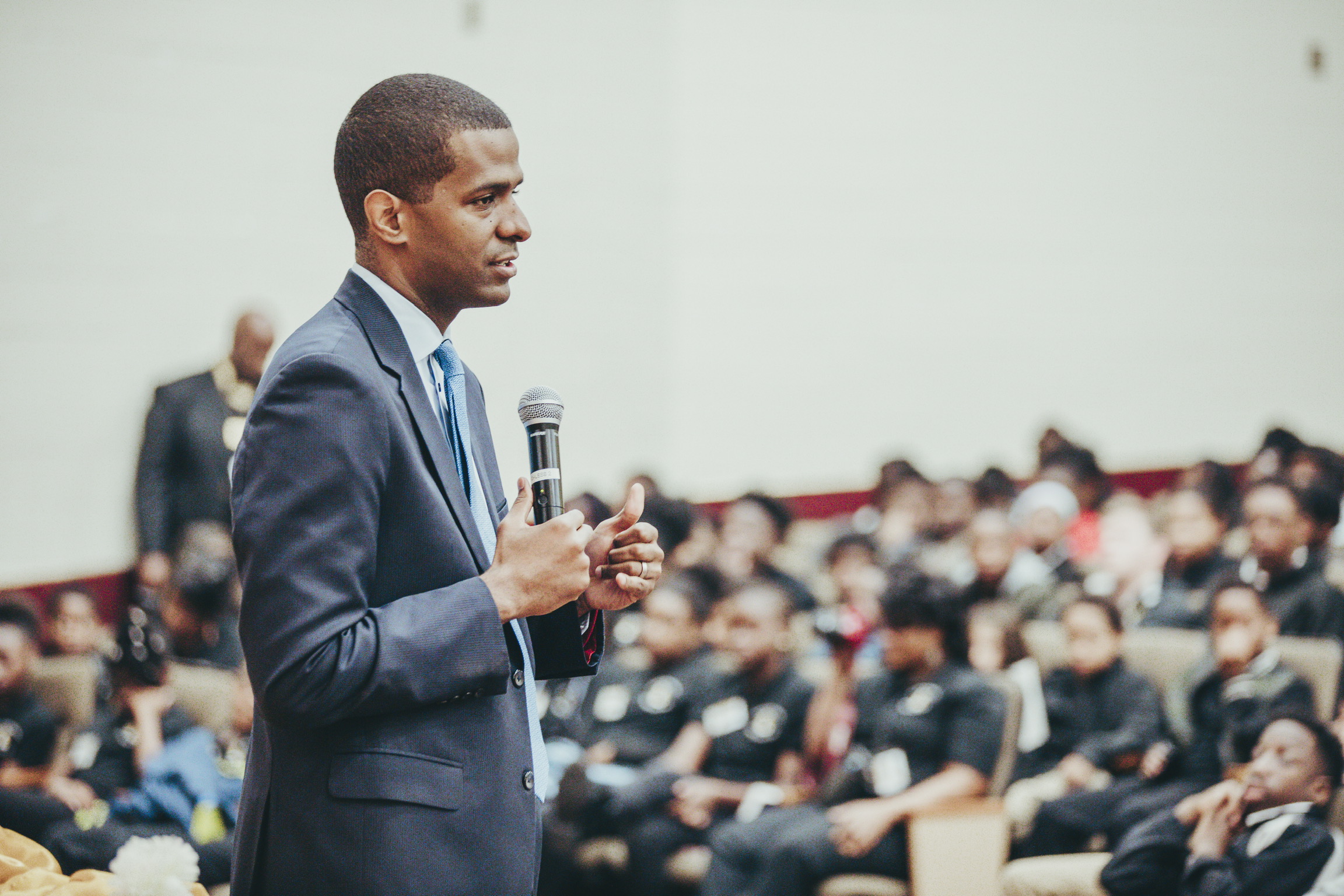 Albany State University's Fall 2021 Commencement Ceremony will take place on Saturday, December 11, at 10 a.m. in the Albany Civic Center. We are proud to announce the Commencement Speaker, Bakari Sellers.
At 22 years of age, he defeated a 26-year incumbent State Representative to become the youngest member of the South Carolina State legislature and the youngest African American elected official in the nation.
Sellers is the author of The New York Times best-selling book My Vanishing Country: A Memoir, which has been described as part memoir, part historical and cultural analysis – illustrating the lives of America's forgotten black working-class men and women.
In addition to his impressive list of early accomplishments, Sellers served on President Barack Obama's South Carolina steering committee during the 2008 election. That coupled with his uncommon ability to reach across the aisle and get things done has led to numerous accolades including being named to TIME Magazine's "40 Under 40" in 2010 as well as 2014's "The Root 100" list of the nation's most influential African-Americans.
Seller currently practices law with the Storm Law Firm located in Columbia, where he is the head of the firm's strategic communication and public affairs team. He is married to his wife Dr. Ellen Rucker-Sellers and father to twins Sadie and Stokely.