Albany State President Appointed by Georgia DPH to COVID Council
By: Rachel Lawrence
Marion Ross Fedrick, President of Albany State University has been appointed to Georgia's COVID-19 Health Equity Council. The Georgia Department of Public Health (DPH) created this council to help DPH increase the effectiveness of its public health programs statewide, ensure equity in COVID-19 vaccination distribution and administration, and improve outreach and communication within Georgia communities most affected by COVID-19.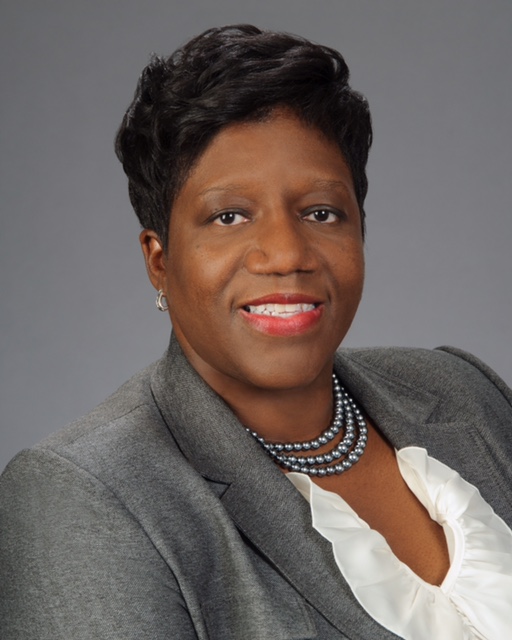 "I am honored to serve and support this critical initiative. It is important to the health of our region that we have sufficient information and data to support our decisions regarding COVID-19 vaccination opportunities. While some people have expressed concerns about the safety of the COVID-19 vaccine, others have found the opportunity to be vaccinated a positive experience. This council will work to ensure Georgia citizens are well educated about the vaccine and other opportunities to remain healthy during the pandemic so that our decisions are based on facts and not fear," said President Fedrick.
Research shows that many Black and Hispanic residents do not plan to get vaccinated. According to the DPH, research shows that number includes nearly half of Black Georgia residents and 38% of Hispanic of the Georgian Hispanic population. However, if they received clear messaging about the efficacy of the vaccine, it would sway 83% of Black Georgians across all age groups and 34% of the Hispanic male Georgians.
The group will focus first on vaccination awareness and education, and will work with 18 public health districts in Georgia. These districts were chosen to better assist with addressing vaccine concerns with vulnerable populations and communities of color.
"The COVID-19 vaccine is safe and its proven to work," said Kathleen E. Toomey, M.D., M.P.H., commissioner, Georgia Department of Public Health. "We must make sure our most vulnerable populations understand the benefits of the vaccine – for themselves, their families and their communities. The DPH COVID-19 Health Equity Council will inform our efforts and help us reach these individuals with vaccine availability and awareness messages."
The DPH COVID-19 Health Equity Council members currently include:
CHAIR: Valerie Montgomery Rice, MD, FACOG, President and Dean, Morehouse School of Medicine, Atlanta

Dexter Benning, 3rd Vice President, NAACP Georgia, 2nd Vice President Bartow County NAACP, Bartow


Jackie W. Bryant, President of the Brunswick Chapter of the Links, Inc. Brunswick


Marion Ross Fedrick, President Albany State University, Albany


America Gruner, Founder and Director, Coalicion de Lideres Latinos (CLILA), Dalton


Norma Hernandez, President Northeast Latino Chamber of Commerce, Gainesville


Annise Mabry, MAEd, PhD, Founder Dr. Annise Mabry Foundation, Oglethorpe


Karla-Sue Marriott, Professor and Interim-Chair, Chemistry and Forensic Science Department at Savannah State University, Savannah


Ray McKoy, DO, Family Medicine Doctor, Rome


Monica Kaufman Pearson, Retired News Anchor, WSB-TV, Atlanta


Gigi Pedraza, Executive Director, Latino Community Fund, Atlanta


Bonzo Reddick, D., MPH, FAAFP chair of Community Medicine, the associate dean of Diversity, Equity & Inclusion, and a professor of Family Medicine at Mercer University School of Medicine, Savannah


Greg Shropshire, Executive Board Member, 100 Black Men of Rome-NWGA, Rome



Belisa M. Urbina, Founder and Executive Director, Ser Familia, Inc., Atlanta