Student Spotlight: Destiny Jackson
Destiny Jackson, hailing from Macon, Georgia, is a senior mass communications major. She is a member of the National Council of Negro Women (NCNW), DIVAS Mentoring program, Men Advocates for Leadership, Excellence, and Success (MALES), and Alpha Kappa Mu honor society (AKMu). She has also volunteered with RAMS in Action. Recently, Jackson participated in a virtual White House press briefing for HBCU students with Cedric Richmond, Senior Advisor to the President and White House Director of the Office of Public Engagement.
How was your experience representing ASU in a White House Press Conference?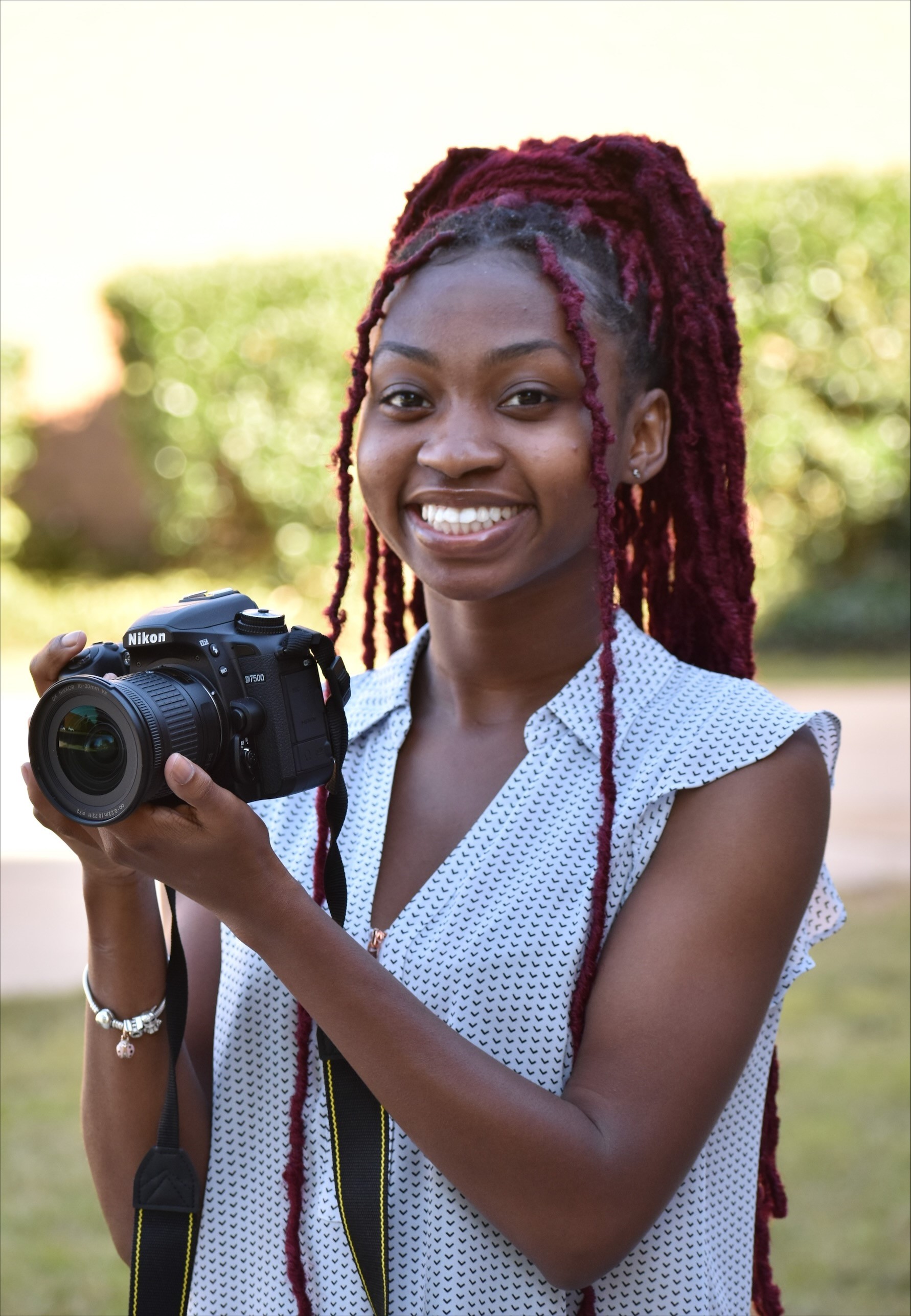 I enjoyed my experience representing ASU in the White House Press Conference with Senior Advisor Richmond. At first, I was a little nervous because of how big the opportunity was, but once Advisor Richmond started interacting with everyone I was more at ease. He laughed and joked with us while also answering each of our questions.
What were a few of the key takeaways from the experience?
It pays to be actively involved on your campus and with your professors because you never know what opportunities could be in store for you.
Never be afraid to take a leap of faith and if you are afraid, take it anyway. I was nervous to the point where I almost did not accept the opportunity to represent ASU in the press conference but then I thought why not? At the end of the day, I ended up enjoying speaking with Advisor Richmond as well as hearing the other student's concerns and questions.
Lastly, although it's been proven many times before, I am just reminded that I can do anything that I put my mind to. Speaking with someone who is an alumnus of an HBCU and African American with a ranking as high as Senior Advisor to the President of the United States says something amazing!
How did this opportunity prepare you for the future?
This opportunity has prepared me for the future by helping me realize my potential. I saw so many beautiful faces on the conference call and they all looked like me. I am labelling this experience as my very first exclusive interview with many more to come!
Why did you choose Albany State University?
I must always give credit to my band director, Mr. Dominique Lane. He is an alumnus of Albany State University so of course he would encourage me to attend. I have known Mr. Lane for many years, and I trusted him to guide me into my future.
What motivated you to choose your major?
I have always had a love for movies and books. I was a huge bookworm when I was younger and even attempted to write a few books of my own. I have also always had the dream of becoming an actress since I was little. My love for all hobbies continued throughout my high-school years and when it was time to select a major, mass communications was a No-brainer It is a very broad field so throughout my matriculation I gained experience in acting, editing, filming, writing, and television and radio production!
Who has made the biggest impact on you at Albany State?
The person who has impacted me the most at Albany State would have to be my professor, Ms. Connie Williams. Majority of the opportunities that I have received at ASU have been possible because Ms. Williams believed in me. She always speaks highly of me and reminds me of the potential that I have to be great.
What advice would you give other students to pursue their dreams?
Trust the process and network. Do not be afraid to come out of your comfort zone because amazing things happen when you are uncomfortable!
What are your goals in life?
My goals in life are to simply be able to use the skills that I have gained from school to create! I have the option to become a news reporter, content creator, radio personality, actress, or even a producer. Hopefully I will be blessed to have a multi-career life.