ASU partners with Albany Area Primary Health Care to measure potential toxic chemical exposure to infants via nursing
Three Albany State University (ASU) Department of Natural Science professors, Shayla D. Williams, Brandon Henry and John Williams are partnering with Albany Area Primary Health Care (AAPHC) to measure potentially dangerous chemical concentrations among Southwest Georgia nursing mothers. The research is funded through a seed grant from the Department of Education's Minority Science and Engineering Improvement Program (MSEIP).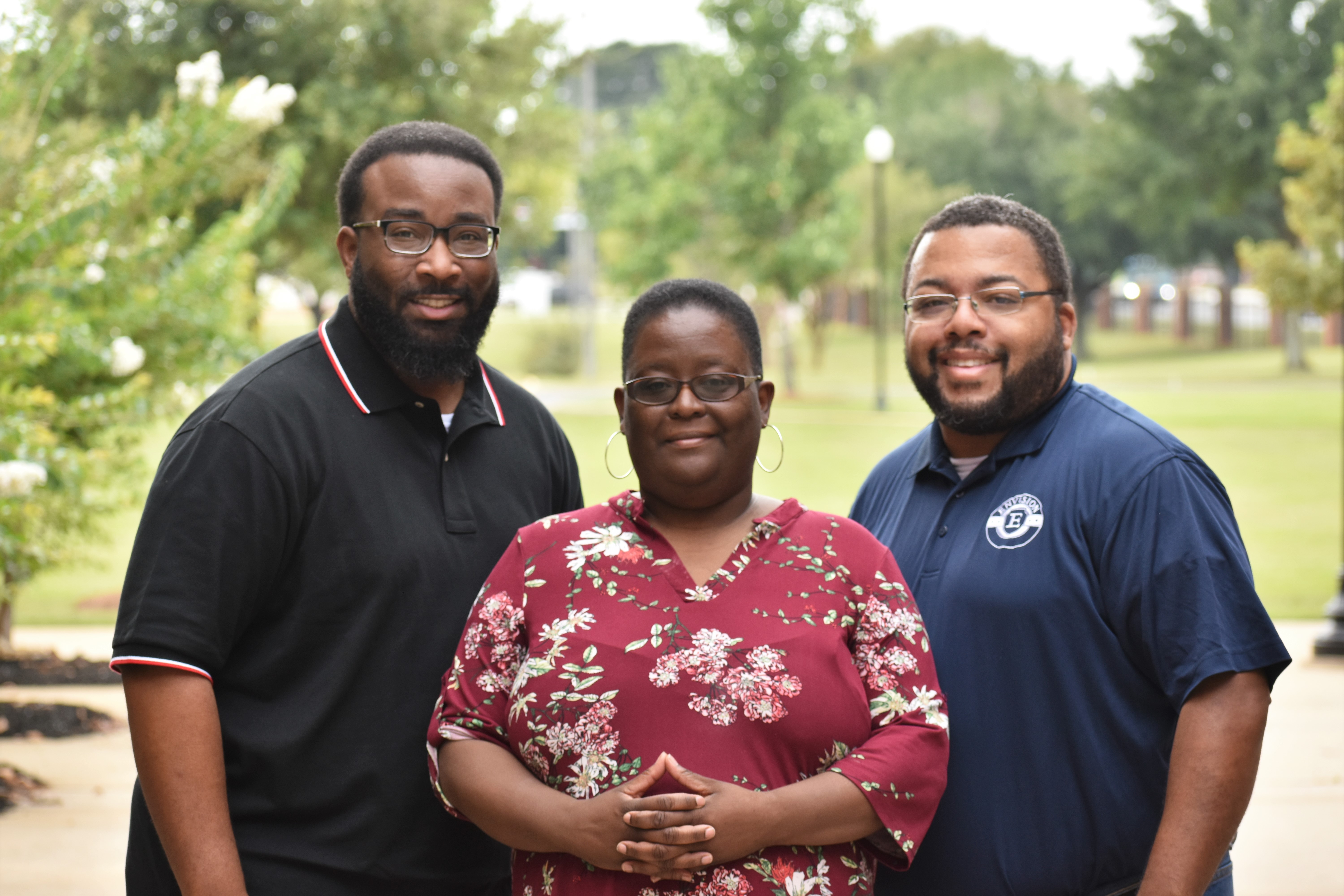 The goal of the project is to build a community partnership to reduce the toxic exposure of dangerous chemicals to the Southwest Georgia community, particularly to the infant population.
The grant was a game-changer, says Principal Investigator, Shayla Williams. "There is so much potential to conduct chemical exposure research in Southwest, Georgia, but we were lacking the funds. Now we can contribute to understanding the extent of environmental chemical exposure routes in our community."
The strength of the project is involving stakeholders such as, Albany Area Primary Health Care, Inc. (AAPHC) to bring about a change in the community's involvement in reducing chemical exposure to the most vulnerable in their population.
"This type of project is truly needed in Southwest Georgia since our community may be disproportionately exposed to harmful environmental chemicals," says AAPHC, Inc. CEO, Shelley Spires. "This is in alignment with our goals of providing quality care and education to our patients, including new and expecting parents."
Data shows that rural and lower income individuals that are disproportionally exposed to environmental disruptors have higher incidences of adverse health effects such as hypertension, cancer, asthma, diabetes, and heart disease.
"Breastfeeding, when possible, is one of the most intimate acts of bonding between a mother and a child. This research project will allow us to ensure that the mothers of Southwest Georgia are able to provide for their children in these critical moments in a safe and healthy way," said Project Co-investigator John Williams.
According to the researchers Albany State University is uniquely positioned to study routes of endocrine disrupting compound exposure in impoverished areas and to establish itself as a long-term monitoring center for the community.
"The collaboration between ASU and Albany Area Primary Health Care promotes ASU's mission to engage in community development through faculty research and scholarship, which could result in an improved quality of life for the citizens of Southwest Georgia," said Brandon Henry.
The research is open to women 18 years old and over. Women who are interested in learning more about the research, are asked to contact one of the five AAPHC clinics: East Albany Pediatrics and Adolescent Center, South Albany Medical Center, Lee Medical Arts Center, AAPHC Northwest Medical and Dental Center, and Dawson Medical Center to participate in the study.