Student Spotlight: Tre'Von Williams
Tre'Von Williams, hailing from Ellenwood, Georgia, is a sophomore Forensic Science Major. He serves on M.A.L.E.S, is a member of the Track and Field team, and is a Toxicology Mentoring and Skill Development Training program (ToxMSDT) Mentee. Williams has also volunteered with T &F and Top Teens of America.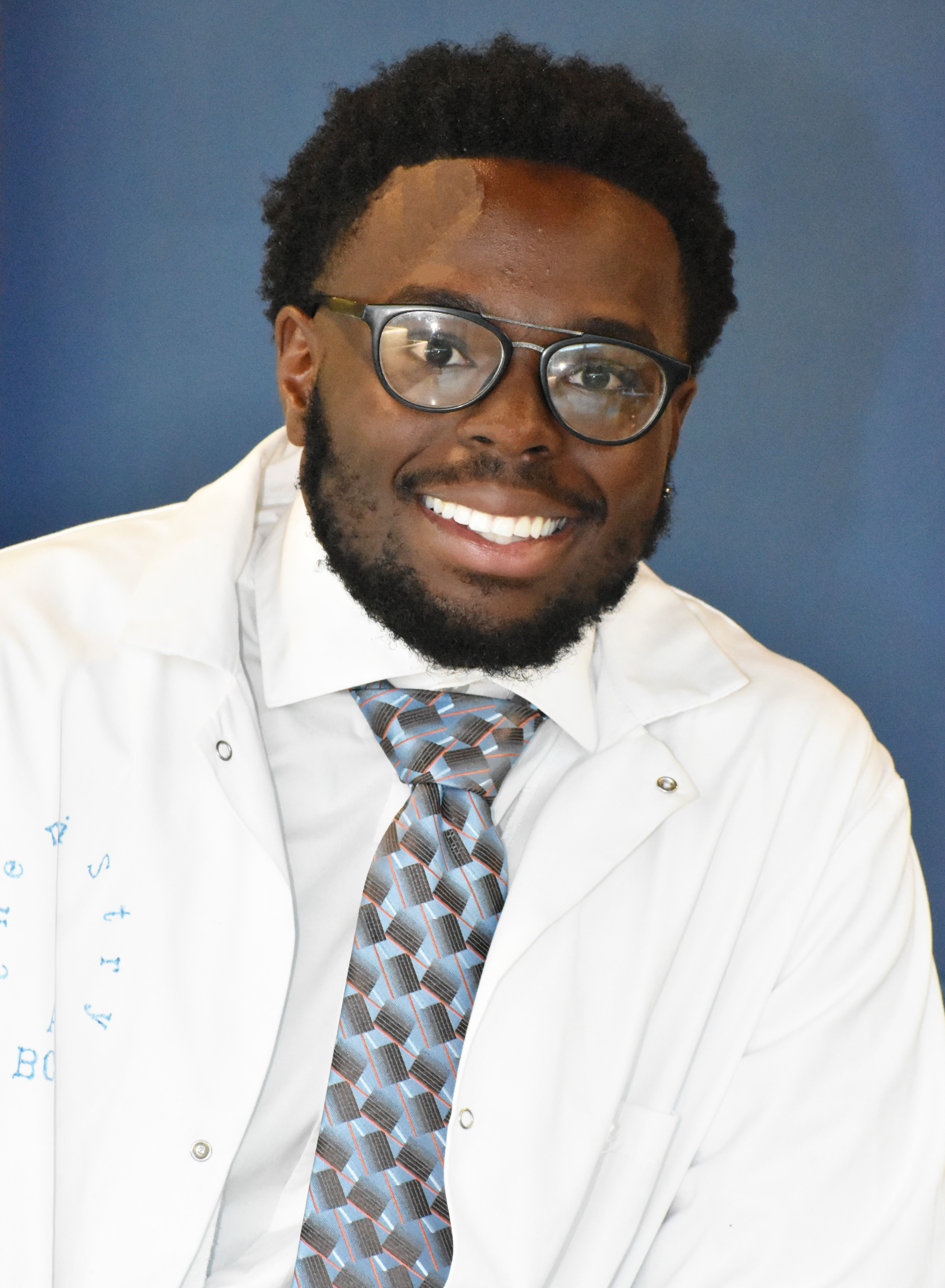 What motivated you to learn more about your field?
I have always had a passion for forensics. The experience of viewing and examining bodies and using that information to reveal actions and motives really intrigues me.
Why did you choose ASU?
It was financially in my favor when viewing universities around Georgia to attend ASU. Location wise, I get to see my family anytime with a quick three-hour drive.
How did ASU prepare you to enter into the ToxMSDT program?
I was paired up with Research Technician, Kenton Meronard through the work-study program. He helped me a lot and I am glad I met him.
What excites you about the ToxMSDT program?
I am extremely excited about the upcoming knowledge and traveling I will be part-taking in next semester.
What do you love most about your chosen field?
It is never a dull moment being a Forensic Scientist, it is something new every day because all criminals and their actions are different.
Who at ASU has made the biggest impact on you and who do you consider to be a role model at ASU?
Kenton Meronard, Darlena Mills, and Amanda Ocoro have played a role in my success at ASU so I cannot just choose one to be my role model they are equally important.
What are you passionate about outside of your education?
I am currently on Track & Field Team at ASU, and it is something I am growing greatly fond of and enjoy participating in.
What advice would you give to other ASU students?
Find yourself a group of supporters and keep them for all four years.
What would you say to a High School student about choosing ASU to further their education?
Do extensive research on ASU, make sure they have your major before you commit, and Be Ready to become a Golden Ram.