Alumni Spotlight: Maria Boynton
Dr. Maria Boynton
News & Public Affairs Director for Entercom Media Atlanta
Morning News Anchor, V103 and WAOK,
Host, Atlanta Up Close
ASU Alumna, Dr. Maria Boynton ('86), graduated with a Bachelor of Arts degree in Speech and Theater and a Doctor of Philosophy and Human Letters degree from Trinity International University of Ambassadors. While at ASU, she served as class president, a student leader on the University Disciplinary Committee, and participated in the ASU Players and ASU Marching and Concert Bands. She is a member of Delta Sigma Theta Sorority Inc. and Tau Beta Sigma National Band Sorority.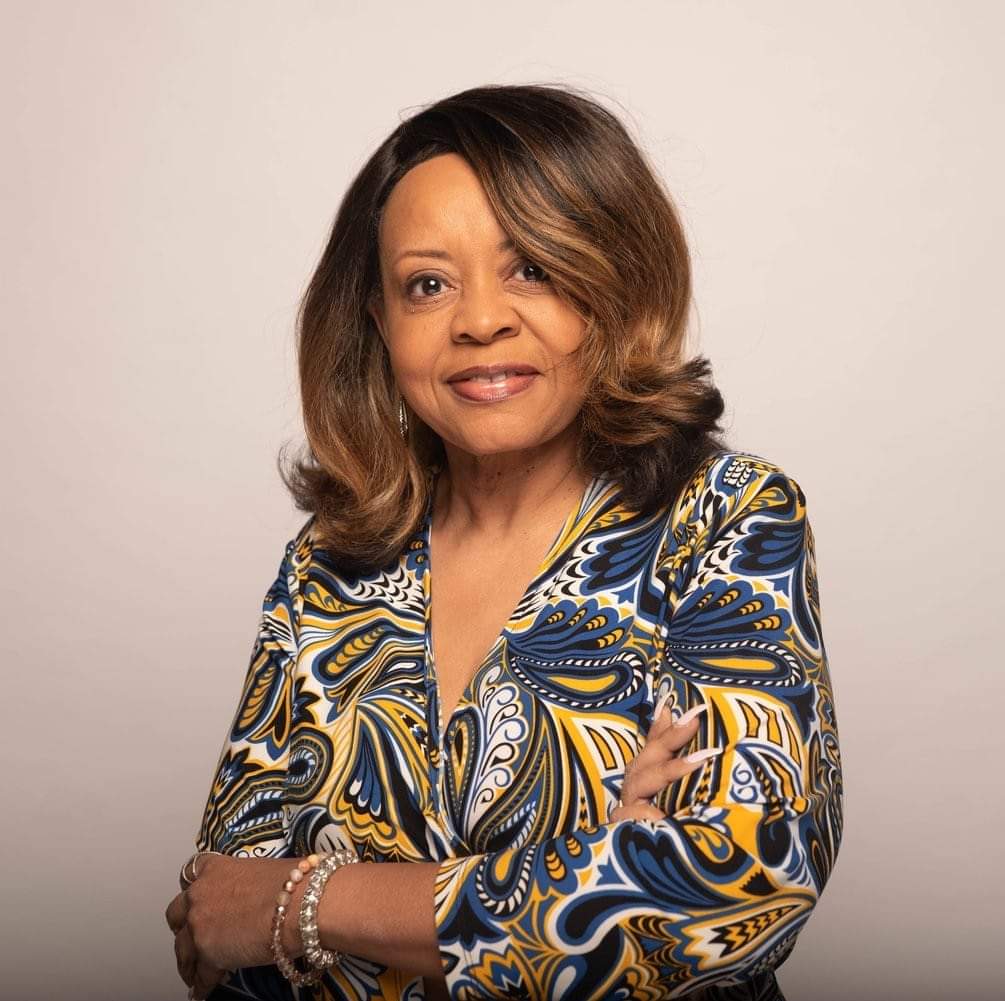 Dr. Boynton has served as the past president of the Albany State University Dekalb County Area Alumni Chapter and secretary of the Albany State University National Alumni Association. She received the community service award and was chosen as the 2011 Alumnus of the Year by Albany State University.
She has been a member of the Atlanta Press Club, Society of Professional Journalists, National Council of Negro Women-Greater Atlanta Section, National Kidney Foundation, League of Women Voters Atlanta-Fulton County, Atlanta NAACP, National Pan Hellenic Council of Greater Atlanta, Sickle Cell Foundation, National African American Insurance Association, and Davis Direction Foundation. Dr. Boynton currently serves on the National Kidney Foundation's Atlanta Advisory Board.
Dr. Boynton has been honored many times throughout her career including two Peabody Awards and two DuPont Awards for collaborative efforts. She has received various Associated Press Awards, and an Atlanta Association of Black Journalists Award. She is the recipient of a Resolution by the Georgia House of Representatives for her career and community contributions. She was also honored as an International Trailblazer, named among Atlanta's Top 100 Black Women of Influence by the Atlanta Business League, and inducted into the Georgia Association of Broadcasters 2021 Hall of Fame.
What motivated you to learn more about your field?
I was motivated to learn more about my field as a child listening to the radio in Columbus, Georgia. Former newsman, now Georgia State Senator, Ed Harbison would grace the airwaves each morning with a broadcast of the news, on radio and television. Also, Max Robinson and Carol Simpson were the groundbreaking journalists who made me want to pursue a career in the field of presenting news facts to the public.
Why did you choose Albany State University?
I was introduced to Albany State University by Donald Sheppard, a recruiter for Albany State College, as it was known at the time. I chose to attend Albany State University because Mr. Sheppard thoroughly shared how Albany State was an HBCU where one could receive a quality education not far from home.
What do you love most about your chosen profession?
What I love most about my chosen profession is that every day is different. There are different stories to tell, with different players and subjects in each story. Each day provides a new opportunity to present a situation to the listener and viewer and allow them to interpret the situations from the story that's been presented to them. It also warms my hart, and is gratifying to know that I've helped someone to live better, and feel better. To know that I've helped to find a family member or that our reporting has improved a situation, I am okay with that certainly.
How does it feel to be inducted into the Georgia Association of Broadcasters 2021 Hall of Fame, and why is that an honor?
It is such an honor to be inducted into the Georgia Association of Broadcasters. I feel as though my peers, and not in Radio alone but broadcast journalism, respect the work that I've done and are showing their appreciation.
How did ASU help you succeed in your personal and professional life?
ASU helped me to succeed in my personal life by allowing me to meet lifelong friends. These friends are people who continue to make a positive impact on my life each and every day. ASU helped me to succeed in my personal life by providing the essentials in speech and dramatics skills necessary to be able to execute in my profession each day.
What advice would you give ASU students who aspire to work in broadcast journalism?
The advice that I would give ASU students who aspire to work in broadcast journalism would be to stay focused and remain consistent
Listen and watch people who you admire in the profession. Also, attend workshops, and apply for internships. Get as much advice as you can from those you admire.
What are obstacles you've had to overcome to progress in your career?
The various obstacles that I've had to overcome to progress in my career include a routine schedule. It's not a 9 to 5 situation. The sacrifice, while a bit inconvenient, in the end, is quite rewarding.
What does a typical day look like for you?
A usual day for me consists of waking around 3 a.m. researching, writing, producing, and anchoring newscasts for two Atlanta radio stations.
I then conduct phone and zoom interviews with newsmakers. I also conduct interviews for my hour-long weekly public affairs program addressing various issues important to the metro Atlanta area. This program airs on all of Audacy Atlanta's stations and platforms.