Golden RAM Tuesday Highlight: Albany State University Alumna Establishes Scholarship
Albany State University (ASU) alumna Regina Bradley, Ph.D. is establishing the Eugene and Sara Barnett Book Scholarship in the ASU Foundation. Dr. Bradley graduated in 2006 with a bachelor's degree in English. The scholarship is open to all undergraduate students who are residents of Albany, GA and who maintain a 3.0+ grade point average. Each year 4 recipients will receive a $250 book scholarship.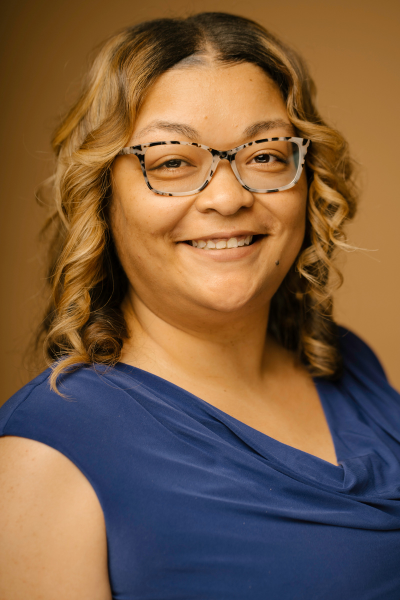 The scholarship is in honor of Dr. Bradley's grandparents Eugene ('53) and Sara ('52) Barnett, who attended ASU and were educators in the Albany community. "My grandparents instilled a sense of pride in me for Albany State since birth - I am a third-generation graduate! They taught me to give back to the community who gave me so much. A scholarship honoring them seemed like the best way to accomplish both goals," said Bradley.
While at ASU, Dr. Bradley was a Presidential Scholar, a member of the Velma Fudge Grant Honors Program, Alpha Kappa Alpha Sorority, Inc., Sigma Tau Delta English Honor Society, the student newspaper, Order of Omega Greek Honor Society, and the Center for the African American Male (CAAM).
As a Presidential Scholar and HOPE Scholarship recipient, she was able to complete her college degree with no debt. "ASU prepared me academically and professionally, and gave me life skills and multiple opportunities to be a well-rounded individual. My interactions at ASU taught me how to network and build working and personal relationships with faculty, staff, and peers that I maintain nearly 20 years later," she added.
While all of Bradley's professors were supportive of her endeavors, she gives specific thanks to the Honors program, the late Jessie Daniels Dawson, and Dr. Ontario Wooden. Additionally, Bradley thanked the late Dr. Joyce Cherry and Dr. Stephanie Hankerson. "They showed me African American Literature and that I could pursue graduate studies in areas of interest that focused on my people and culture," she said.
Bradley went on to earn her master's degree in African American and African Diaspora Studies from Indiana University in 2008, and her doctorate in African American Literature from Florida State University in 2013. She is a Nasir Jones HipHop Fellow alumna (Harvard University, Spring 2016), and serves as an assistant professor of English and African Diaspora Studies at Kennesaw State University.
Dr. Bradley is the author of Chronicling Stankonia: The Rise of the Hip Hop South, and is the editor of a forthcoming collection of essays about OutKast, An OutKast Reader, for the University of Georgia Press. Both projects stem from Dr. Bradley's work on her critically acclaimed series OutKasted Conversations, a YouTube dialogue series about the impact of OutKast on popular culture.
"ASU students - Follow your dreams, blinders on. Your vision may not fit what others have for you, and that is okay. Your vision may change, that is also okay. Rest and recharge to keep showing up and going hard, as the journey you are on is not a sprint but a marathon. Believe in yourself, believe you are favored and supported, and when you have to, do it scared."