Albany State Alum Appointed as Assistant Surgeon General
Albany State University (ASU) alumni continue to excel in their professional fields. Recently, ASU alumnus Rear Admiral Cedric B. Guyton, Pharm.D, MPH, GWCPM, RPh was appointed Assistant Surgeon General for the Commissioned Corps of the U.S. Public Health Services.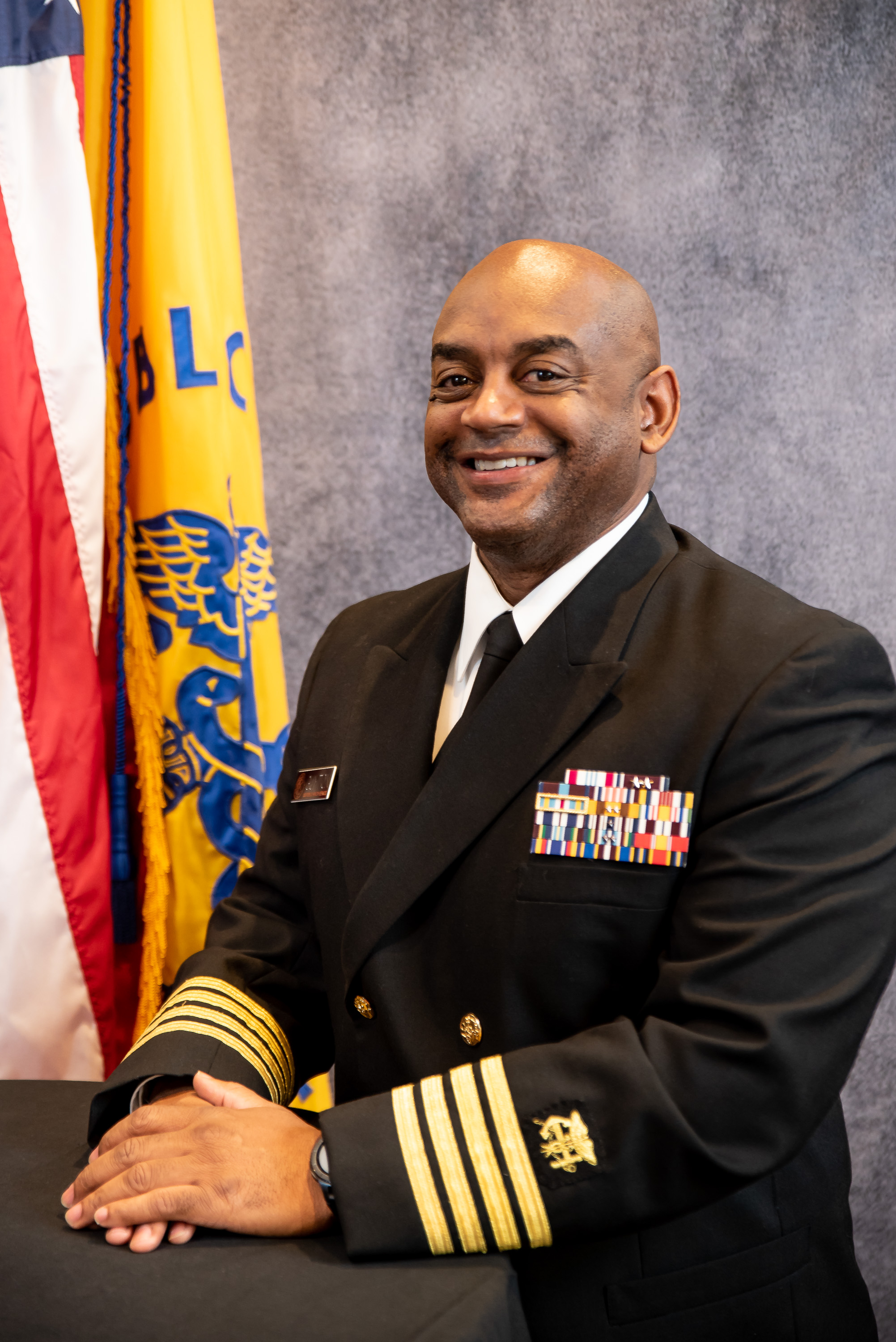 RADM Guyton graduated from ASU with a Bachelor of Science in Biology in 1993. When asked, what does ASU mean to RADM Guyton responded, "Albany State University is the cornerstone of my success. ASU provided the opportunity for me to further my education, mature as a man, and develop as a healthcare professional. Albany State University gave me a chance and that changed my life."
While at ASU, he demonstrated academic excellence and was both a Presidential Scholar and a Velma Fudge Grant Honors Program Scholar. In regards to his ASU experience, RADM Guyton says, "ASU taught me everyday survival and communication skills that I utilize daily. The outstanding dedicated professors within the Biology department really prepared me for graduate school."
William Harrell, fellow ASU alumnus ('95) and fraternity brother spoke highly of RADM Guyton and their time together as classmates. "He was an excellent student, and if he could help you with anything he would – especially with chemistry," said Harrell.
RADM Guyton experienced leadership training as an officer in the Student Government Association, and also became a member of the Omega Psi Phi Fraternity during his time at the University.
"As his fraternity brother, we shared experiences that taught us determination and intuitiveness. The time that Cedric spent at Albany State University molded him into becoming the man he is today," Harrell added.
After RADM Guyton received his undergraduate degree at ASU, the Thomasville, GA native also earned a Master's in Public Health/Epidemiology and a Doctor of Pharmaceutical Sciences degree from Florida A&M University. He also received a Master Certificate in Program Management from George Washington University, and an HHS Level III certificate in Program/Project Management.
RADM Guyton previously served as the Deputy Director for the Commissioned Corps Services and as Associate Director for Knowledge Management and Innovation within the Office of Biotechnology Products for the Food and Drug Administration.
"I truly have a desire for supporting and caring for underserved communities. Service to my community (public health) has always been a passion of mine; my fraternity instilled it in me during my undergraduate years. I was once a kid that could only afford healthcare via a FQHC grantee (local health department), so I understand firsthand that healthcare is a right that requires protection and preservation for future generations. My job provides me the ability to give back to my own community and provide the resources to preserve healthcare in many other underserved communities," said RADM Guyton.
According to his official biography, RADM Guyton has served in several leadership roles as a Corps officer, managed multimillion-dollar budgets and contracts, and has been responsible for the successful careers of other Corps officers.
To the current students at ASU, RADM Guyton says, "maximize every minute of your ASU experience to grow and develop your career goals and interpersonal skills. Find a mentor, become a mentor, and lift as you climb.
ASU President Marion Ross Fedrick has extended her best wishes to RADM Guyton on behalf of the University.