Albany State University Celebrates the Life and Legacy of Martin Luther King Jr.
Albany State University (ASU) celebrated the life and legacy of Nobel Peace Prize recipient the Rev. Dr. Martin Luther King, Jr. by hosting a week-long series of activities from January 17-21. The theme for the event was Fulfilling the Dream: The Pursuit of Justice Continues.

"Albany State University's mission is predicated on transformation. It is only appropriate and justly fitting that we honor and celebrate the figure whose 39-year presence transformed our views and positions toward the pursuit for universal equality," said Dr. Wendy Wilson, ASU Vice President for University Relations and Director of the Center for Diversity, Inclusion, and Social Equity.
The campus started each morning with a fun fact about Dr. King to learn who he was and the impact he has made on the world.
The students began the week with a Wall of Dreams Tour that showcased and displayed their artwork in the residence halls. The campus community also participated in an MLK Jr. Day of Service at the United Way of SWGA Boys and Girls Club.
"Community action through service dismantles social barriers and builds stronger communities by uniting people from different backgrounds together. When we address social problems through community action, we honor Dr. Martin Luther King Jr.'s life and teachings. The Division of Student Affairs will continue its effort in providing monthly community engagement opportunities that instill virtues of acceptance, integrity, leadership, collaboration, and social awareness," said Dr. Terry Lindsay, ASU Vice President for Student Affairs.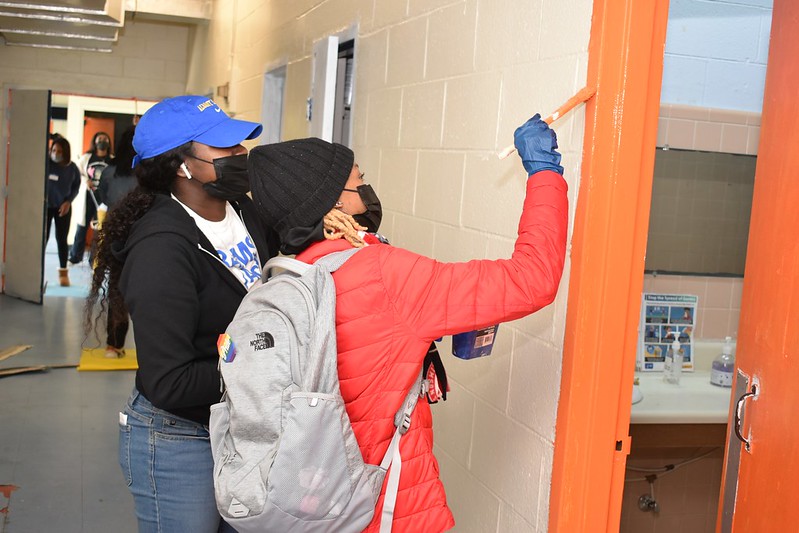 From this unique service event, ASU volunteers expressed that they understand the importance of collaborating with others to address gaps in community resources and to create solutions for the future.
On Tuesday, the University hosted a Justice Brunch with keynote speaker Derreck Kayongo, former CEO for the Center for Civil and Human Rights, Social Entrepreneur, and Global Soap Project Founder.
Kayongo spoke about his childhood in Africa, moving to America, and how we can use self-determination to solve problems with justice and equality.
Wednesday, the New Georgia Project visited campus to register the campus community to vote.
Organizers also held a Wellness in Action day, featuring events focused on mental and physical health.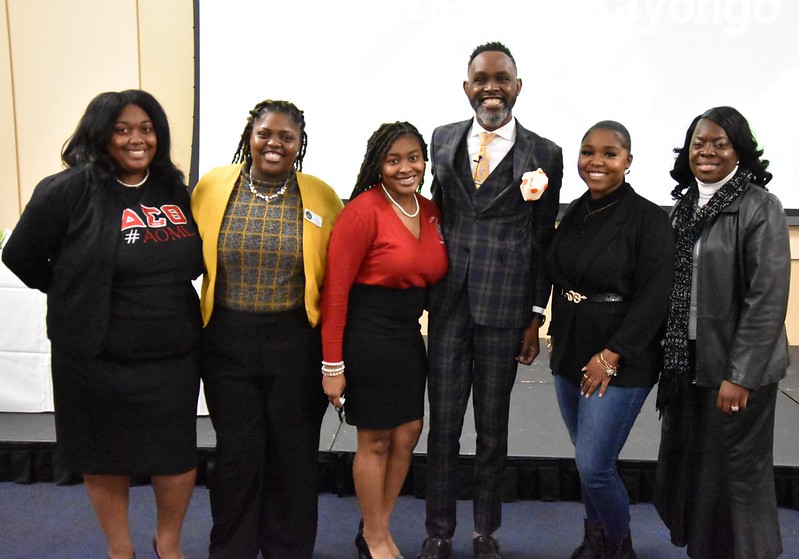 "It is important for us to prioritize our physical and mental health to ensure our safety and well-being. We must take overall health seriously, and raise it to a high regard as we would do other inanimate objects," said senior biology major and Student Government Association senator, Chasitee Hatcher.

The Wellness events included a healthy food demonstration, virtual walk -a- thon, and a stress management and mindfulness session.