Albany State University Football Coach to Participate in 2022 HBCU Legacy Bowl
Gabe Giardina has been selected to serve as co-head coach in the 2022 HBCU Legacy Bowl that will be held in New Orleans, Louisiana on Saturday, February 19. The HBCU Legacy Bowl is a postseason all-star game that will showcase the best NFL draft-eligible football players from Historically Black Colleges and Universities.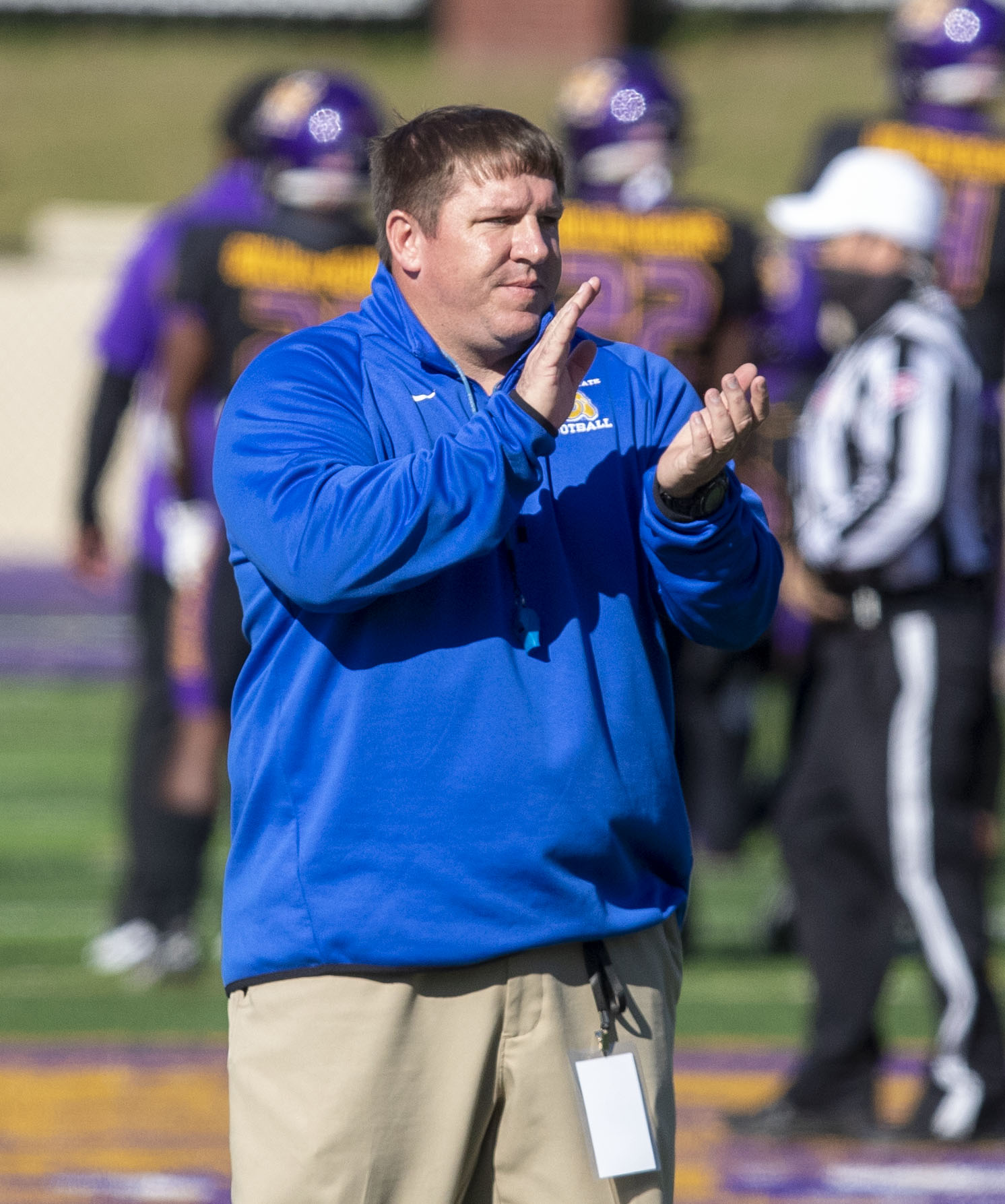 Gabe Giardina was tabbed this year's SIAC Coach of the Year after leading the Golden Rams to an undefeated conference slate and a championship title. In his fifth season leading the Golden Rams, Giardina guided them to a #3 ranking in the NCAA Super Region poll, winning the SIAC's Eastern Division, SIAC championship and hosted a NCAA playoff game.
"This is going to be a great opportunity for our players and players from HBCU's all over the country to get seen by a national audience on NFL network. I am so happy and proud for our players to be selected to play and be recognized for their efforts throughout the season. These guys worked so hard to bring home SIAC championship and make themselves into great players I am excited to see what they do on an even bigger stage," Giardina said.
The all-star game will feature approximately 100 of the top players in the country from Historically Black Colleges and Universities. Giardina's team will be comprised of players from the SIAC and SWAC. Albany State University standouts Miquail Harvey and Coemba Jones will represent the Golden Rams in the all-star game. Harvey was named to the SIAC First Team while Jones was a member on the SIAC Second Team.

The record setting Albany State University defensive coaches will lead the defense in the 2022 Legacy Bowl. The Golden Rams scoring defense led the SIAC and ranked #1 in the country. Nick Reveiz and Dino Waites will serve as the co-defensive coordinators. Reveiz and Waites will also coach the linebackers and secondary. Anthony Toribio will coach the defensive line.
The game will be broadcast live at 3 p.m. on NFL Network. The week-long celebration of Black culture and history will provide invaluable exposure for HBCU players and coaches.
Read More: https://bit.ly/3njN9du