Albany State University students visit Allen Entrepreneurial Institute International
Albany State University students visit
Allen Entrepreneurial Institute International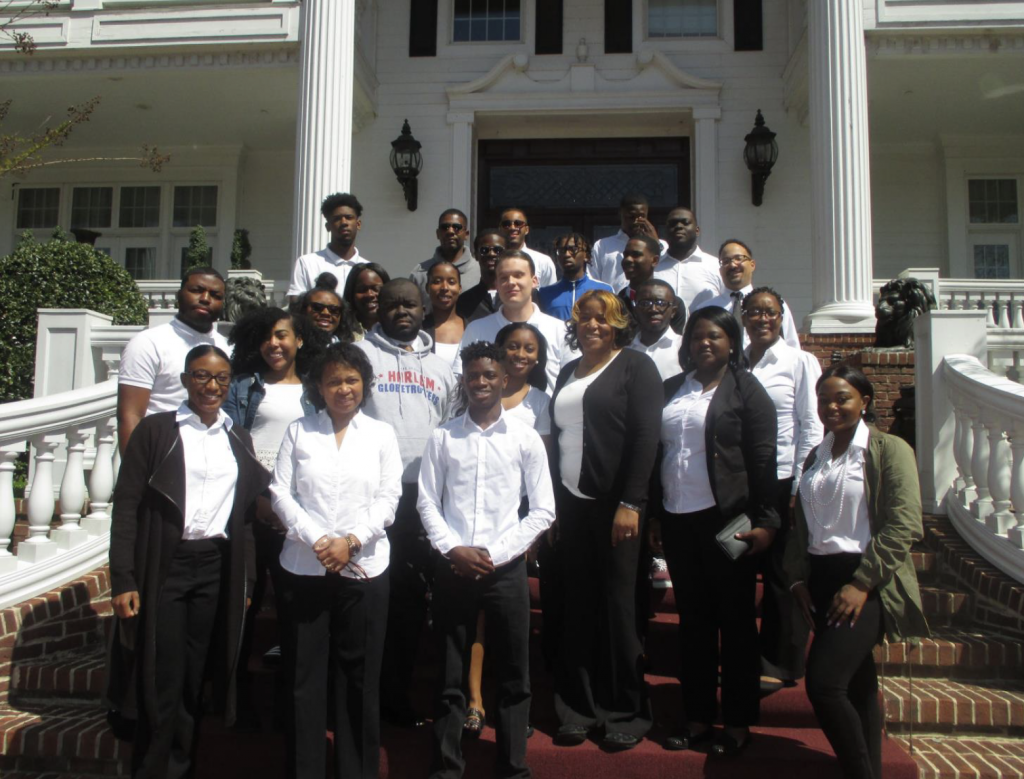 Written by: Cynthia Bennett
ALBANY, Ga. – Twenty-two Albany State University (ASU) students experienced firsthand the nuts and bolts of effective communication skills, business etiquette, confidence building, social skills and dining etiquette as part of a two-day summit at the Allen Entrepreneurial Institute International (AEII) from April 5-7, 2018. "The AEII institute was definitely a reassurance that your current circumstances do not define you or where you are going. As Mr. Allen reminded me, 'as a man thinketh in his heart, so he is,'" said Deja (Rashai) Jones, a senior mass communication major.
The program consisted of learning activities beginning at 7 a.m. and ending at 11 p.m. Students learned strategies on focus, perseverance and determination. AEII founders Bill Allen and Mattie Allen are committed to increasing cultural diversity, promoting education for youth globally and to building a new generation of international leaders.
"Entrepreneurs must be able to solve problems, define their brand, be consistent, be original, take pride in lowering their pride and never belittle or discredit the competition.", said Bill Allen, owner and CEO of AEII. "Success is a journey, not a destination; and all we have in this life is what we're given."
Students formed groups and participated in a business-plan competition where they had to create a logo and tagline, viable budget, action plan, target market, advertising strategy and duplication scheme. The competition was judged by community entrepreneurs. ASU winners included Tejorean Jenkins, De'Anna Harris, Errol Parker, Alexis Jenkins, Jarren Mapp and Glenn Nottage. First-place winners received a $1,200 individual scholarship to attend the AEII 2018 Camp Exposure Summer Retreat.
"Attending AEII was an eye opening experience because you see firsthand how to work with others and where your mindset is. If you have an ounce of open mindedness, AEII will pull it out of you, and you will have a changed mindset not only about life but about the business world as a whole.", said Seantavius Wimberly, a senior criminal justice major.
The students were chaperoned by Mr. Aaron Johnson, Assistant Professor of Economics, Dr. Marsha Lawrence, College of Business faculty, and Ms. Lori Newberry, College of Business secretary. Dr. Cynthia Bennett, Professor of Information Systems & Technology, Co-Director of the Center for Economic Education and Small Minority Entrepreneurship, and Director of BYE Program (Black Youth in Entrepreneurship) coordinated the event.
###
Follow Albany State University on Twitter and Facebook @AlbanyStateUniv.