Gordon selected to lead SIAC Director of Athletics Association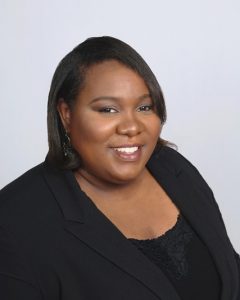 ALBANY – Albany State University (ASU) Athletics Director Sherie Gordon has been appointed chair of the Southern Intercollegiate Athletic Conference (SIAC) Director of Athletics Association.
Gordon, who is entering her third year as Albany State's athletics director, began her term as chair in October 2018. Gordon's appointment was voted on by her peer athletic directors in the SIAC. "It is a tremendous honor to be chosen to serve in this capacity," Gordon said. "I look forward to working with my colleagues, Commissioner Moore and his outstanding team to advance the mission and vision of the SIAC."
In her role, Gordon will assist in governing the work of the association, including presiding over meetings. Her core duties are to work in collaboration with the Commissioner, SIAC staff and other conference associations in formulating an annual working plan for agreed objectives and playing an active part in setting the agenda for meetings to achieve the outlined objectives.
During her two years at ASU, Gordon led the consolidation of athletic programs for Albany State University and the former Darton State College.
Under her leadership, athletics has experienced wide-range success, including earning three NCAA individual national championships, seven SIAC conference championships, two male commissioner cups and one female commissioner cup. In addition, the department has seen significant growth in community and business partnerships, expanding the brand of Golden Ram athletics and the overall academic and social development of student-athletes.
During the 2017-2018 academic year, the department completed over 1,700 hours of community service. Six athletic programsboasted a cumulative grade point average of 3.0 or above. In addition, 130 student-athletes earned a grade point average of 3.0 in the spring semester and nine student-athletes earned a cumulative 4.0 grade point average. In August 2018, a new corporate partner program and the Ram Fund, which is an annual giving platform to provide financial support for ASU sport programs and cheerleading, were launched to increase business and philanthropic support for all 13 sports programs.
Gordon possesses over 16 years of exemplary leadership and supervisory experiences in athletic administration. Prior to her appointment at ASU, she served as the senior associate commissioner for business and external affairs for the Central Intercollegiate Athletic Association (CIAA). She was responsible for raising over $4 million annually in corporate sponsorships, management of television and media right contracts, fiscal affairs and overseeing the basketball tournament which garners over $50 million economic impact annually.
Gordon currently serves as the chair of the Albany Convention and Visitors Bureau board of directors and was recognized as an Albany Area Chamber of Commerce Albany Under 40 honoree in August 2018.
###
Follow Albany State University on Twitter and Facebook @AlbanyStateUniv