ASU Welcomes New Vice President for Development and Alumni Relations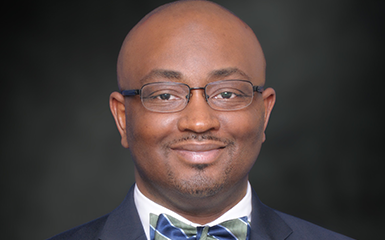 Albany State University Interim President Marion Fedrick announced that Mr. A.L. Fleming has joined the university as the vice president for development and alumni relations.

While leading the university's fundraising efforts and serving as the executive director of the ASU Foundation, Fleming will have direct responsibility for the following administrative units; Alumni Relations, Development, and Special Events.

"A.L. brings a wealth of knowledge regarding nonprofit management, marketing and communications, fundraising, and alumni relations. He is not only a practitioner but a researcher in the field as well. His addition to our senior leadership team and the ASU community at-large will be of great benefit to us all."

About A.L. Fleming

Fleming has demonstrated throughout his 12-year career in educational administration his ability to secure major gifts and cultivate new and exciting relationships. He holds the distinction of being a Certified Fund-Raising Executive and a Certified Fund-Raising Manager.

He most recently served as the director of corporate and foundation relations at the Thurgood Marshall College Fund, the largest advocacy organization for historically black colleges and universities. Prior to that he served as the associate vice president for institutional advancement and executive director of university foundations at South Carolina State University.

He has also presented nationally on the subject of Institutional Advancement and Enrollment Management, key factors to university success.
###

Follow Albany State University on Twitter and Facebook @AlbanyStateUniv.