ASU Staff Spotlight: Dr. LaVerne L. McLaughlin, director of University Libraries and Archives
Staff Spotlight: Dr. LaVerne L. McLaughlin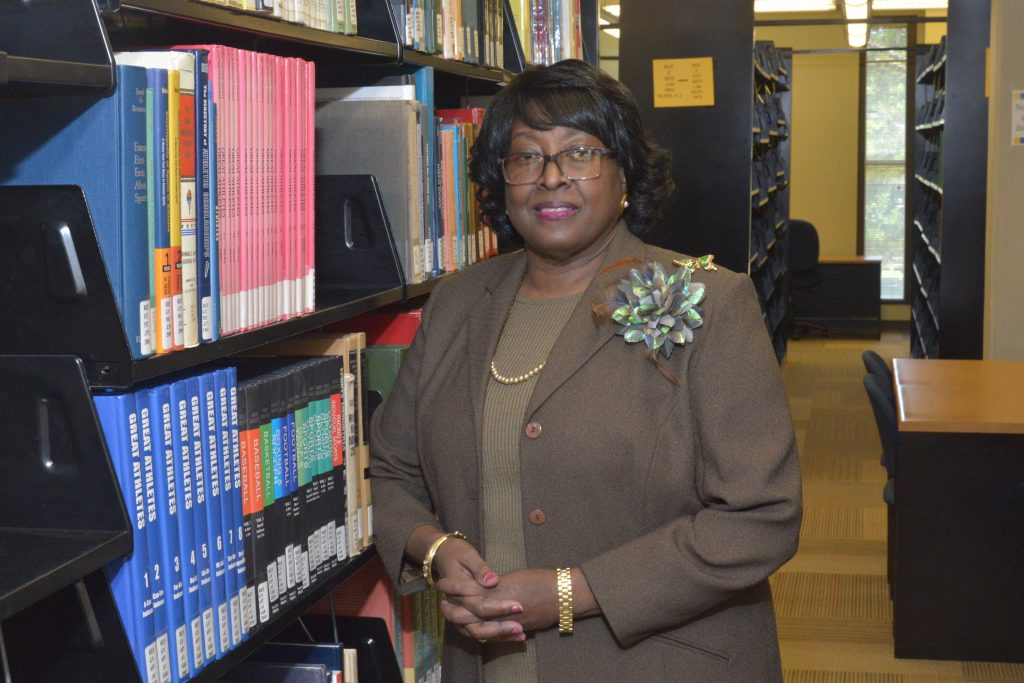 Dr. LaVerne L. McLaughlin
ALBANY, Ga. – For National Librarian Day, we our spotlighting our own Director of University Libraries and Archives, Dr. LaVerne McLaughlin. Dr. McLaughlin graduated from Spelman College in 1974 and has been with Albany State for 20 years. She is involved in Rising Ram Readers Partnership with the Early Learning Center, Affordable Learning Georgia Faculty Champion, Alpha Kappa Alpha, Inc., the Library Advisory Committee at Albany Technical College, Regents Committee on Academic Libraries, American Library Association and Georgia Library Association.
What is your responsibility as the Library Director and what do you love most about it?
As library director, I ensure the delivery of high quality library programs and services to the ASU community. I manage the implementation of library goals, objectives, priorities, policies and procedures and ensure that these items are integrated into the mission, long range plans and goals of Albany State University. I love the opportunity to meet and serve library customers each day, and to learn something new in the information world each day. I also enjoy our work-study students and watching them matriculate through to graduation from ASU to give back to the world.
Who made the biggest impact on you and who is someone you consider to be a role model?
My parents always instilled in me that if I could dream it, I could become it. Their motto to me was always, "Yes, you can do it." They taught me to believe in myself and work hard to achieve my life's goals. The late Dr. Virginia Lacy Jones, dean of the Atlanta University Library School was a library related role model whose testimony to the greatness of becoming a public servant was inspiring to me throughout my career as a librarian.
What are obstacles you've had to overcome to progress as an expert in your field?
One of the obstacles that I have had is to continue to build a strong team of library workers who are library patron sensitive and are technologically savvy. Keeping up with the many library systems in USG has kept the library out front in the world of technology. Encouraging reading for information and pleasure even though we are in a world of electronic journals, eBooks, etc.…it is still important to continue to read print materials.
What is something people don't know about you?
I love to collect butterflies and have a large collection of jewelry, pins, etc.…I wear a butterfly pin every day. For me, the butterfly is a symbol of new beginnings. Each day is a new beginning for me.
What advice would you give to students with an interest in becoming a librarian?
There are fewer librarians than ever before. It is a very rewarding and service-oriented occupation. If you love working with others and sharing information, and are willing to work flexible hours, the library will be a good fit for you.
###
Follow Albany State University on Twitter and Facebook @AlbanyStateUniv.