Making Connections in Education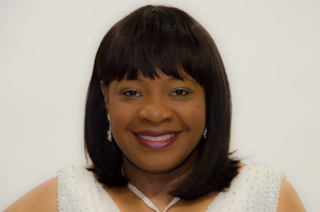 Dr. Angela D.Shumate
Tuesday, April 3, 2018 10:00 a.m.
East Campus Billy C. Black Auditorium (150)
Sponsors: College of Education
ALBANY, Ga. – Dr. Angela D.Shumate ('91 and '95) received a bachelor's and master's degree in early childhood education from Albany State University (ASU). In 1997, she received her educational specialist degree in elementary education from Troy State University. She is the principal of Lamar Reese Magnet School of the Arts in Dougherty County and an adjunct instructor at Albany Technical College (ATC).
Shumate is a member of the Beta Omega Zeta Chapter of Zeta Phi Beta Sorority, Inc. and a life member of the Albany State University National Alumni Association. She is spiritually connected with the Mt. Zion Baptist Church of Albany, Georgia under the leadership of Dr. Daniel Simmons where she serves as an ordained minister and a daughter of Zion.
###
Follow Albany State University on Twitter and Facebook @AlbanyStateUniv.