ASU Student Spotlight: Chelsea Williams, Visual and Performing Arts major
ASU Student Spotlight: Chelsea Williams,
Visual and Performing Arts major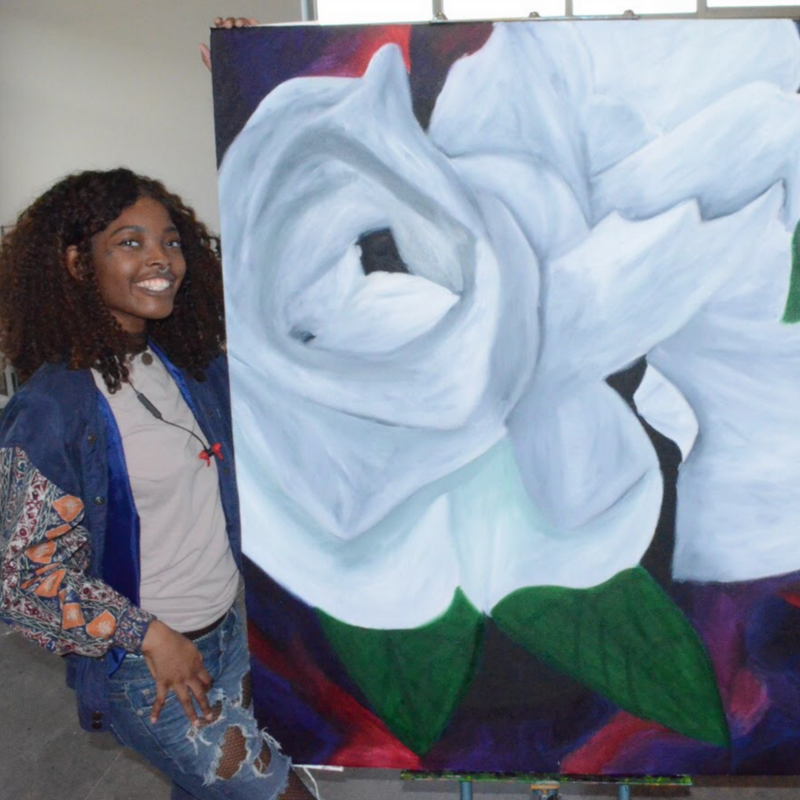 Chelsea Williams
Chelsea Williams from, Albany, is a junior visual and performing arts major who is motivated by the freedom of expression. She enjoys how her professors push her to break boundaries and get out of her comfort zone with art. Chelsea will be in Washington, D.C. this summer for the Smithsonian Conservation Internship for Broadening Access fellowship.
What do you do at Albany State University and what motivated you to learn more about that field?
I'll learn important information on how to conserve artwork as well as keep exhibits up to date. Being an independent artist allows me to have complete control of the content I put out. It allows me to express myself wholeheartedly.
Who made the biggest impact on you at ASU and who is someone you consider to be a role model?
My professors are extremely supportive, and if I need advice pertaining to my art or career, I can always seek counsel from them. As a collective, black women have been my role model. We are unapologetic, strong, resilient, and educated.
What advice would you give to current or potential students with an interest in your major?
Art in itself is a journey.
###
Follow Albany State University on Twitter and Facebook @AlbanyStateUniv.