The Office of Financial Aid Hosts Information Session for Faculty/Staff
The Office of Financial Aid hosts Information Session for faculty and staff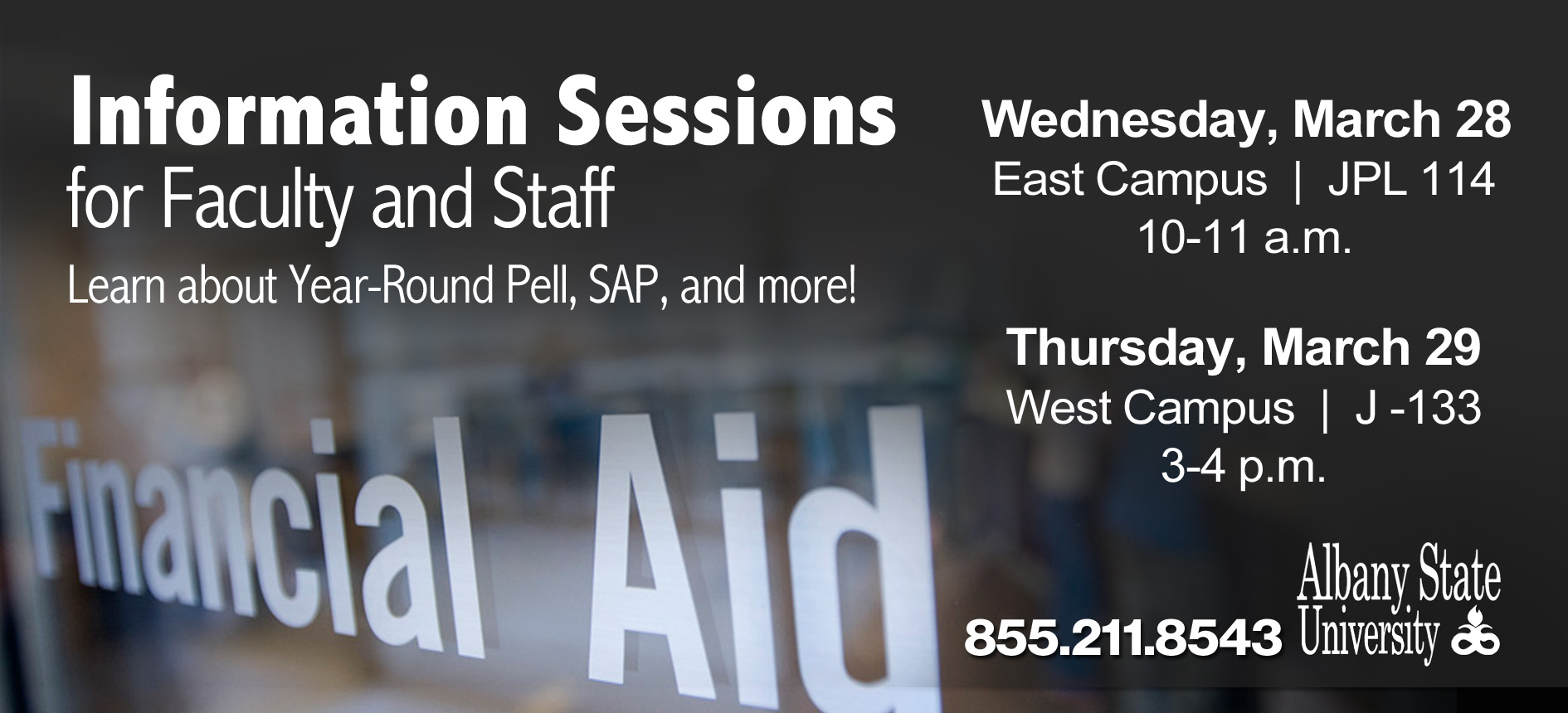 The Office of Financial Aid Hosts Information Session for Faculty/Staff
Session I
Wednesday, March 28
10:00 to 11:00 a.m.
East Campus JPL-114
Session II:
Thursday, March 29
3:00 to 4:00 p.m.
West Campus J-133
For more information, call 855.211.8543.
ALBANY, Ga. – The Albany State University (ASU) Office of Financial Aid will hold an information session for faculty and staff to learn more about the financial aid process. This information may be helpful to use during Advising Week. Topics to be covered include year-round Pell Grant, Satisfactory Academic Progress and more.
###
Follow Albany State University on Twitter and Facebook @AlbanyStateUniv.