ASU Staff Spotlight: Jodie Kretzer, Interim Director of Project Management and Director of Technical Services
ASU Staff Spotlight: Jodie Kretzer, Interim Director of Project Management and Director of Technical Services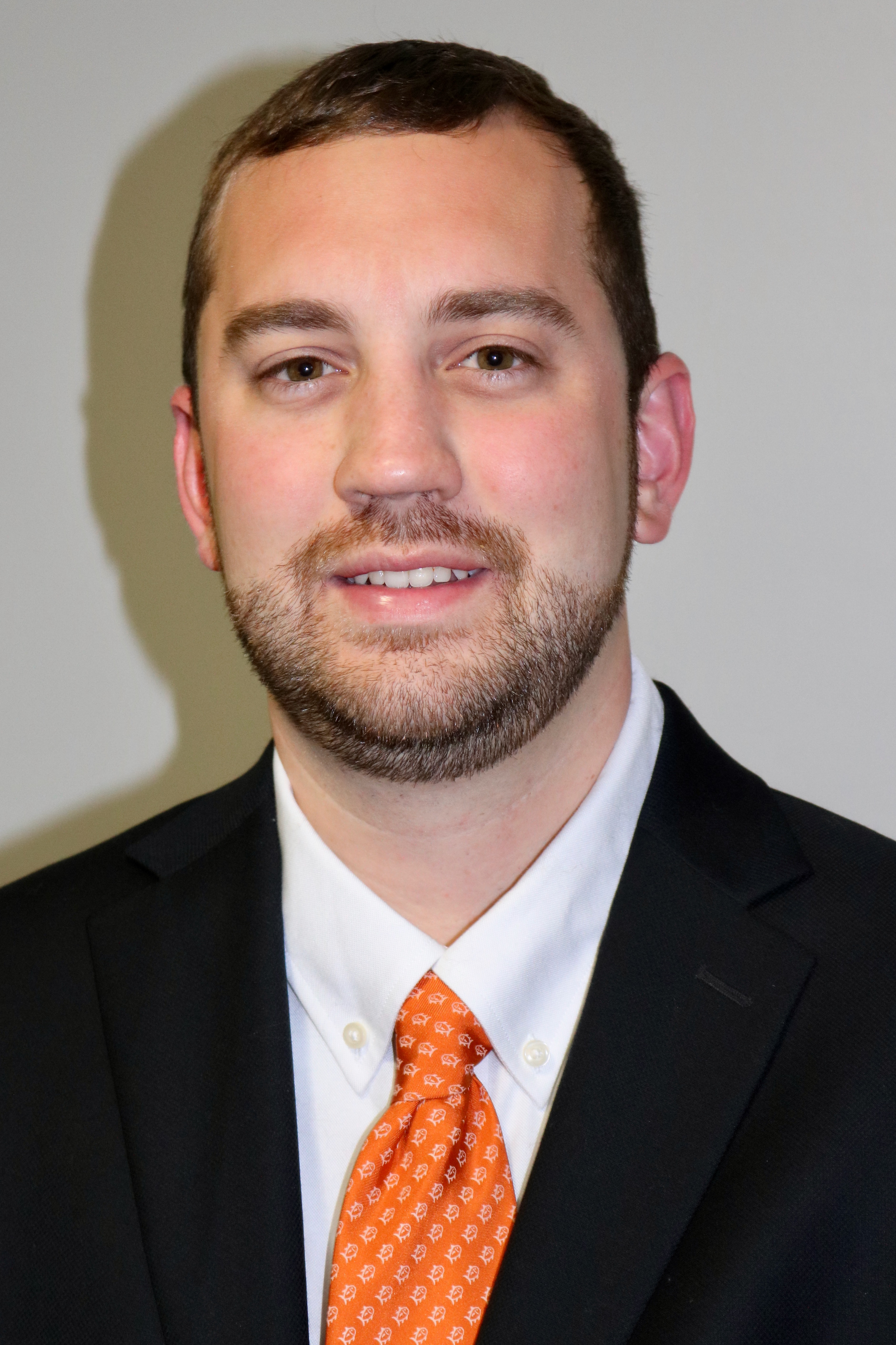 Jodie Kretzer
Jodie Kretzer has recently been accepted into the Leadership Albany Class of 2018- 2019 and selected as a 2018 finalist for the Albany Area Chamber of Commerce's Albany Under 40. Kretzer started at Darton State College as an instructional technology specialist in 2009 and was promoted to information technology services (ITS) desk manager in 2015. He currently serves as the director of technological services and the interim director of project management at Albany State University, where he also teaches as an adjunct faculty member. Kretzer holds an associate of business administration from Darton State College ('11), a bachelor's in business administration and a Master of Business Administration from Georgia Southwestern State University ('14,'16). He also received a master's in information technology from Middle Georgia State University ('18).
What do you do at Albany State University and what motivated you to learn more about that field?
I currently serve as the Director of Technical Services as well as the Interim Director of Project Management. As the Director of Technical Services, I oversee most of the customer facing aspects of the ITS Department including the Helpdesk, the Desktop Support Team and the Audio/Visual Support team. As the Interim Director of Project Management, my team and I manage many of the complex ITS projects that are interwoven into almost every aspect of the University. Keeping these projects on track, providing the necessary reports and serving as the intermediary between both internal ASU stakeholders and external vendors are just a few of the key items we manage.
The field of Information Technology is one of the fastest growing industries in the world. Being a part of that and finding ways to make technology work to our benefit, truly motivates me and makes me excited about where this industry will be in 20-30 years.
What are your responsibilities as the Interim Director of Project Management and how will Leadership Albany positively impact your role?
The Project Management Office is responsible for managing many of the University's major projects, particularly when it comes to projects involving integrating new software or upgrading existing software. We create very detailed project plans and do our best to outline every piece of the project that is needed, along with allocating resources and managing the risks and deadlines. I am very excited about being accepted as a member of Leadership Albany's 2018/2019 class and look forward to developing my leadership skills, as well as networking with other professionals from around Albany. No matter what position I may hold, leadership is an essential characteristic and I always welcome any means to strengthen or recognize any of my untapped potential.
What do you love most about Information Technology?
I love seeing how technology can be incorporated into each of our lives to make us more efficient and effective as humans. Whether it's a simple mundane task that can be eliminated or a complex paper process that we can automate, technology has the potential to make our jobs easier. The field of Information Technology is very fast paced and ever-changing, trying to keep up with the latest trends in technology seems just about impossible but certainly keeps me on my toes!
Who has made the biggest impact on you at ASU?
It is hard for me to say that one individual has made a significant impact on my career, because many have. I more so believe that a lot of individuals have impacted me and that I have taken all of their positive bits and pieces to shape who I am today. These individuals include my first supervisor in IT many years ago, Josh Lamb, to my current supervisor, Vice-President William Moore and many in between.
What are obstacles you've had to overcome to progress in your field?
One obstacle I used to experience was that I felt some individuals from around campus did not take me serious because of my young age. I accepted this and worked to prove this mindset wrong by showing all that age is just a number and that hard work, determination and passion truly make an individual.
What is one thing you wish you would have known or could have done differently while attending college?
One's overall college experience is a lot more than going to class and doing your best to make all A's. Developing public speaking skills, professionalism and networking with those in your field, are just as vital as one's classwork in my opinion. Looking back, I wish I would have known how important these aspects are later in life.
What advice would you give to students with an interest in Information Technology?
I highly advise any student that is interested in this field to go ahead and get an entry-level support job or internship while enrolled. Getting your foot in the door is an important step and can provide future opportunities of learning and growth. It's scary to obtain a college degree with little to no real-world experience under your belt in this field. On the other hand, if you work an internship or entry-level position while in the program, it can help open your eyes to all of the different pieces and moving parts within an IT Department. There are literally hundreds of niches and specializations within IT, you may find out you love a certain aspect but hate a different one, so it's important to recognize these early in one's career. I personally take our ITS student employees very serious and recognize the mutual benefit we provide them and they provide us. I also take it very seriously because that is how I started my career years ago and was the first stepping stone on my pathway to success. So, if you are interested in a student worker position within ASU ITS, reach out to me!
###
Follow Albany State University on Twitter and Facebook @AlbanyStateUniv.