ASU hosts career fairs
ASU hosts career fairs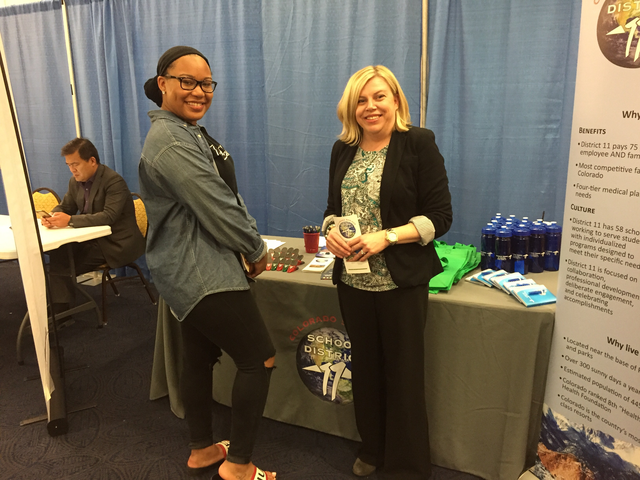 Student and Guest at Career Fair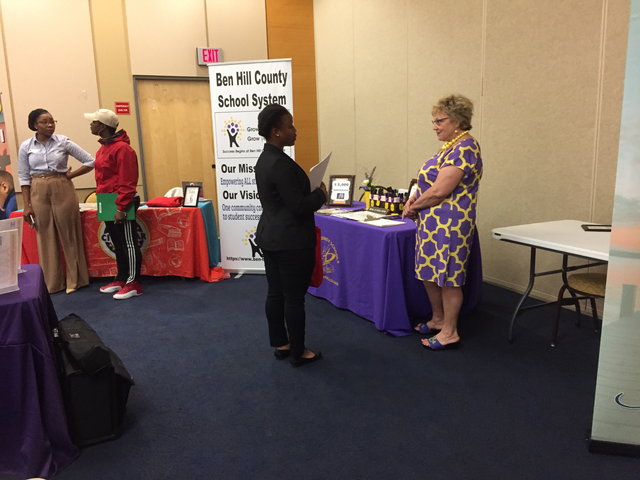 Student at Career Fair
ALBANY, Ga. – The Office of Career Services had busy month scheduling booths for career fairs. Employers from surrounding counties and states from all over the southeast and Colorado attended to talk with students about employment opportunities and life after graduation during an Education Student Career Fair and Graduate Student Career Fair.
Cameron Southerland, an undergraduate student, described the Education Career fair as "informative" and said it, "encompassed beyond opportunities for education majors and non-majors. The student body was well represented as well as the surrounding areas coming to participate."
Jaida Smith, a graduate student said, "The different organizations were open and willing to recruit students even if they were not graduating this spring semester. This gives students who are not graduating this year an idea of what they need to be working on."
Maya Francis, regional recruitment manager for City Year, Inc. attended both career fairs and said, "I loved the engagements I had with the students at ASU during the Graduate Fair as well as the Education Fair. Those who attended were ambitious and driven to positively influence their communities."
###
Follow Albany State University on Twitter and Facebook @AlbanyStateUniv.