ASU Faculty Spotlight: Rhonda Hunt, instructor and clinical coordinator, Emergency Medical Services program
ASU Faculty Spotlight: Rhonda Hunt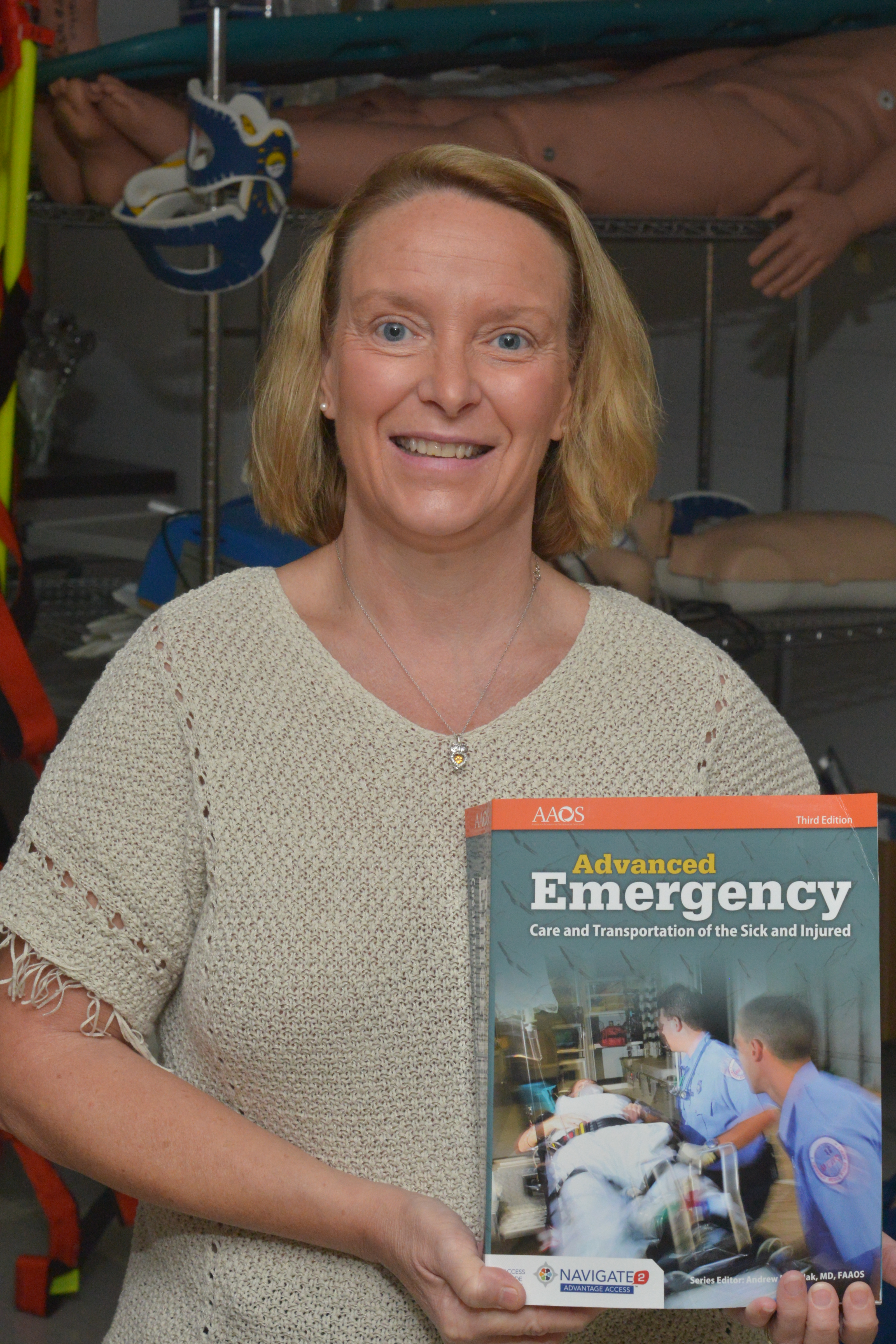 Rhonda Hunt, instructor and clinical coordinator, Emergency Medical Services program
ALBANY, Ga. – Rhonda Hunt has recently written and published a textbook "Advanced Emergency Care and Transportation of the Sick and Injured", 3rd Edition. Hunt has written four textbooks, two workbooks and portions of multiple others. She is an advanced emergency medical technician (AEMT) and paramedic instructor and clinical coordinator for the emergency medical services (EMS) program at Albany State University (ASU). She graduated from Sienna Heights University in 2012 and is currently enrolled in the master's program at Valdosta State University. Hunt has been teaching at Albany State University for three years. She is involved with recruitment visitations and introducing students to health care programs.
What did you love most about writing "Advanced Emergency Care and Transportation of the Sick and Injured", 3rd Edition?
This is actually my fourth textbook and along with the writing, I have taken a lot of photos that are included in these, as well as other texts. I enjoy doing the photos and two have been chosen as covers. The writing is long and tedious, but a necessary part of the process. I love seeing the manuscript as it goes into pages. That is the point where it starts coming together. I also enjoy being able to teach using "my" book and to know that it is the best AEMT textbook in print.
Who made the biggest impact on you and who is someone you consider to be a role model at ASU?
Patricia Hotz is the epitome of a role model. She works tirelessly to ensure that every student in the EMS program has every opportunity to succeed. She is a great friend and mentor.
What are obstacles you've had to overcome to progress as an instructor and author?
Time management is crucial for both. I wrote most of my first textbook in longhand while sitting in an ambulance. When I wasn't working EMS, I was teaching. I have taught since 1997 and have over 30 years in public safety. It is difficult to write when you are exhausted, but there are deadlines to meet. Teaching provides its own set of obstacles – motivating students, dealing with their issues such as family problems and financial aid and just learning what works best for each type of student. I am glad to have the opportunity to do both.
What advice would you give to students with an interest in Emergency Medical Services?
Do it! EMS opens many doors and offers opportunities that most students do not realize. Not only are there plenty of jobs available, on and off the ambulance, but it puts you in the perfect position to further your education. I was on a helicopter when I took the job at ASU, and that is only one option. It creates an entry point for other careers in the medical field, as well as, the option for working in education. It is a chance to make a difference in your life as well as in the lives of others.
###
Follow Albany State University on Twitter and Facebook @AlbanyStateUniv.