ASU Alumni Spotlight: Doris Garrett, executive producer of Shelly Garrett Entertainment
Alumni Spotlight: Doris Garrett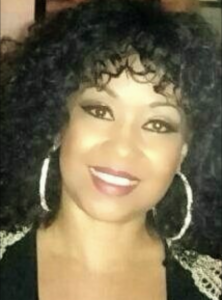 Doris Garrett
ASU Alumna, Doris Garrett, ('84) graduated with a Bachelor of Arts in Speech and Theatre. She was involved in Gamma Sigma Sigma Sorority, was captain of the Royal Passionettes, Miss Charm of Albany State, Miss Alpha Love (Alpha Phi Alpha Fraternity) and is a member of Delta Sigma Theta Sorority. Since graduation, Garrett has become the executive producer of Shelly Garrett Entertainment and producer of Shelly Garrett's Beauty Shop 30 Year Anniversary Tour, which comes to Albany Municipal Auditorium on May 5.

She enjoys spending time with her husband, daughters, and grandsons.
What do you love most about theater?
I love the live response of the audience enjoying themselves and being a part of the production.
Who made the biggest impact on you at ASU and is someone you consider to be a role model?
Dr. Curtis Williams.
What advice would you give to future students with an interest in theater?
Never give up on yourself and your dreams. Stay focused and surround yourself with positive people.
Tell us a little about your production
Shelly Garrett's Beauty Shop 30 Year Anniversary Tour: Shelly Garrett's Beauty Shop - is a National Touring Stage Production. We are celebrating its 30 Year Anniversary Tour. It is written and directed by Shelly Garrett, who happens to be my husband. It holds box office records across the United States and has made over $33 million.
###
Follow Albany State University on Twitter and Facebook @AlbanyStateUniv.