ASU alumnus A. Zachary Faison Jr. selected as president and CEO of Edward Waters College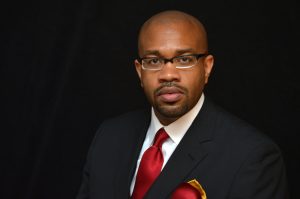 A. Zachary Faison Jr.,

ASU alumnus A. Zachary Faison, Jr., ('02) has been selected as the 30th president and CEO of Edward Waters College (EWC) in Jacksonville, Florida via a unanimous vote by the College's Board of Trustees.

Faison graduated Magna Cum Laude from Albany State University (ASU) with a Bachelor of Arts (B.A.) in English where he was an ASU Presidential/Foundation Scholar, ASU Velma Fudge Grant University Honors Program Graduate, ASU National Merit Scholar Graduate, an inductee of the Alpha Kappa Mu National Honor Society, and upon graduation was awarded for being the highest ranking student in the University's Department of English & Modern Languages. He formerly served as the director of Alumni Affairs at Albany State University.

A native of Atlanta, Faison's career exploits include distinguished professional experiences as a higher education executive administrator, educator and attorney. He currently serves as the General Counsel & Vice President of External Affairs at Tuskegee University where he serves as the university's chief legal officer and provides principal oversight for its legislative and governmental relations functions.

Faison attended the University of Georgia School of Law (UGA) earning a Juris Doctorate (J.D.) and was a member of the UGA School of Law Executive Moot Court Board & UGA Law Moot Court Intra-State team. He is a licensed member of the State Bar of Georgia, Georgia Court of Appeals, Georgia Supreme Court, the U.S. District Court for the Middle District of Georgia and is certified as authorized house counsel for Tuskegee University by the State Bar of Alabama. He has completed post-doctoral study as a graduate of the Harvard University Graduate School of Education's Institute for Educational Management (IEM).