Office of Career Services hosts Professional Development Institute
Office of Career Services hosts Professional Development Institute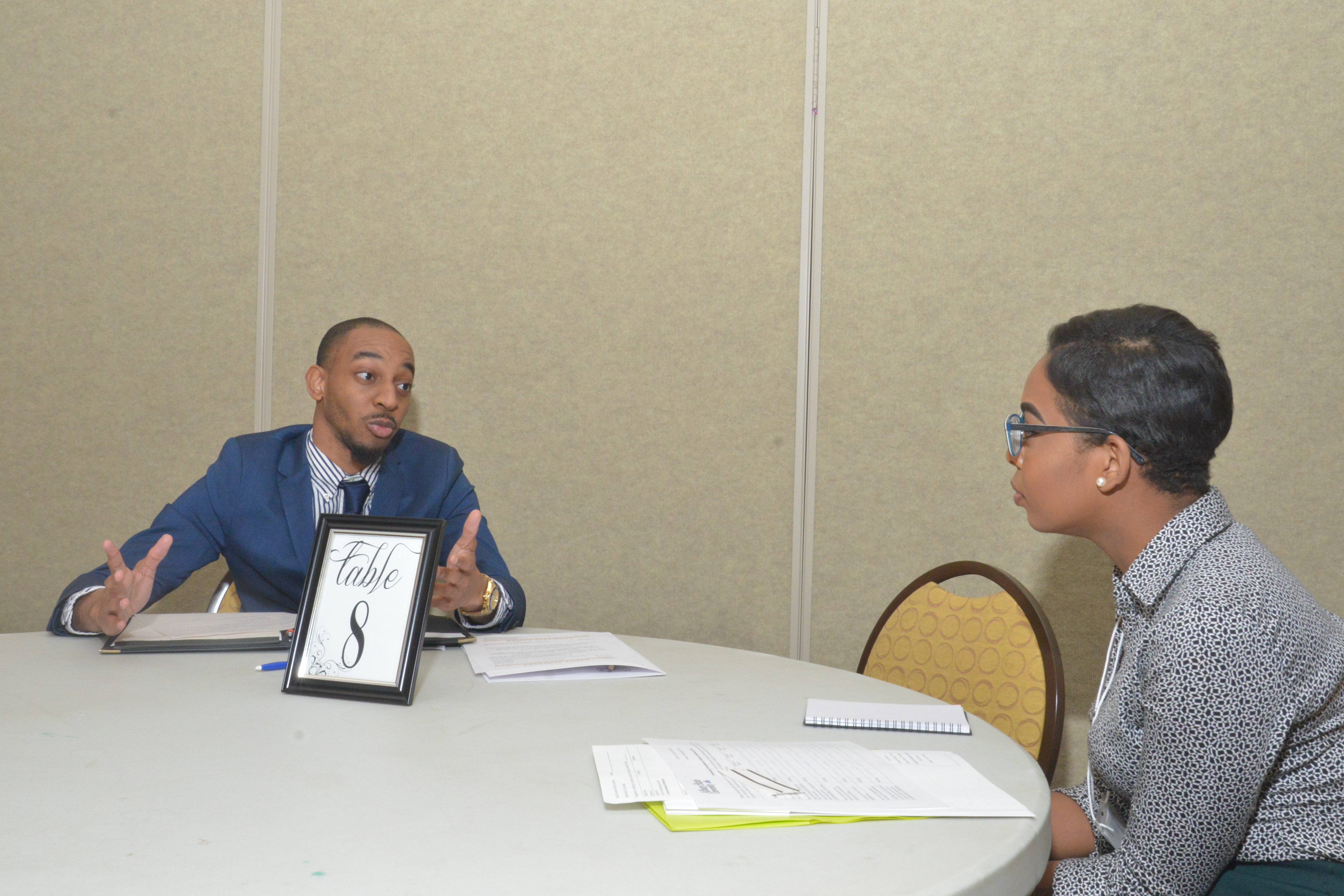 Community Partner Alonza Lewis talks with students during Table Talks.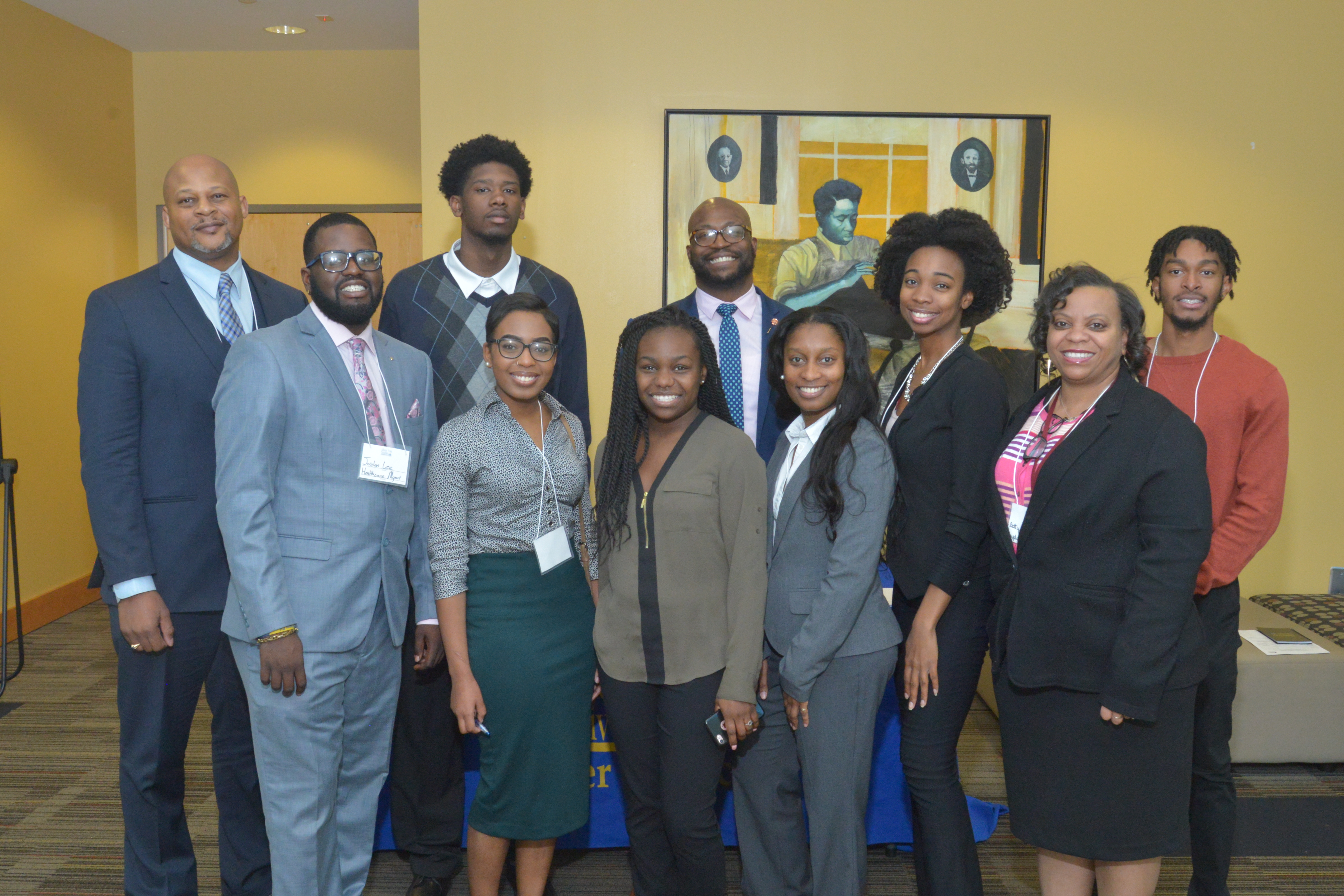 Community Partners & ASU students come together for a Professional Development Institute.
Monday, April 2, 2018 9:00 a.m.
West Campus L127
Sponsors:
Darton College of Health Profession
ALBANY, Ga. – ASU students gained tips for success during this week's Professional Development Institute, hosted by the Office of Career Services. Community partners volunteered to participate in mock interviews and table talks with students covering topics such as legal requirements for the workplace, social media, dressing for success, and hiring practices.
###
Follow Albany State University on Twitter and Facebook @AlbanyStateUniv.