Albany State University wraps up week of Founder's Day activities
Albany State University wraps up week of Founder's Day activities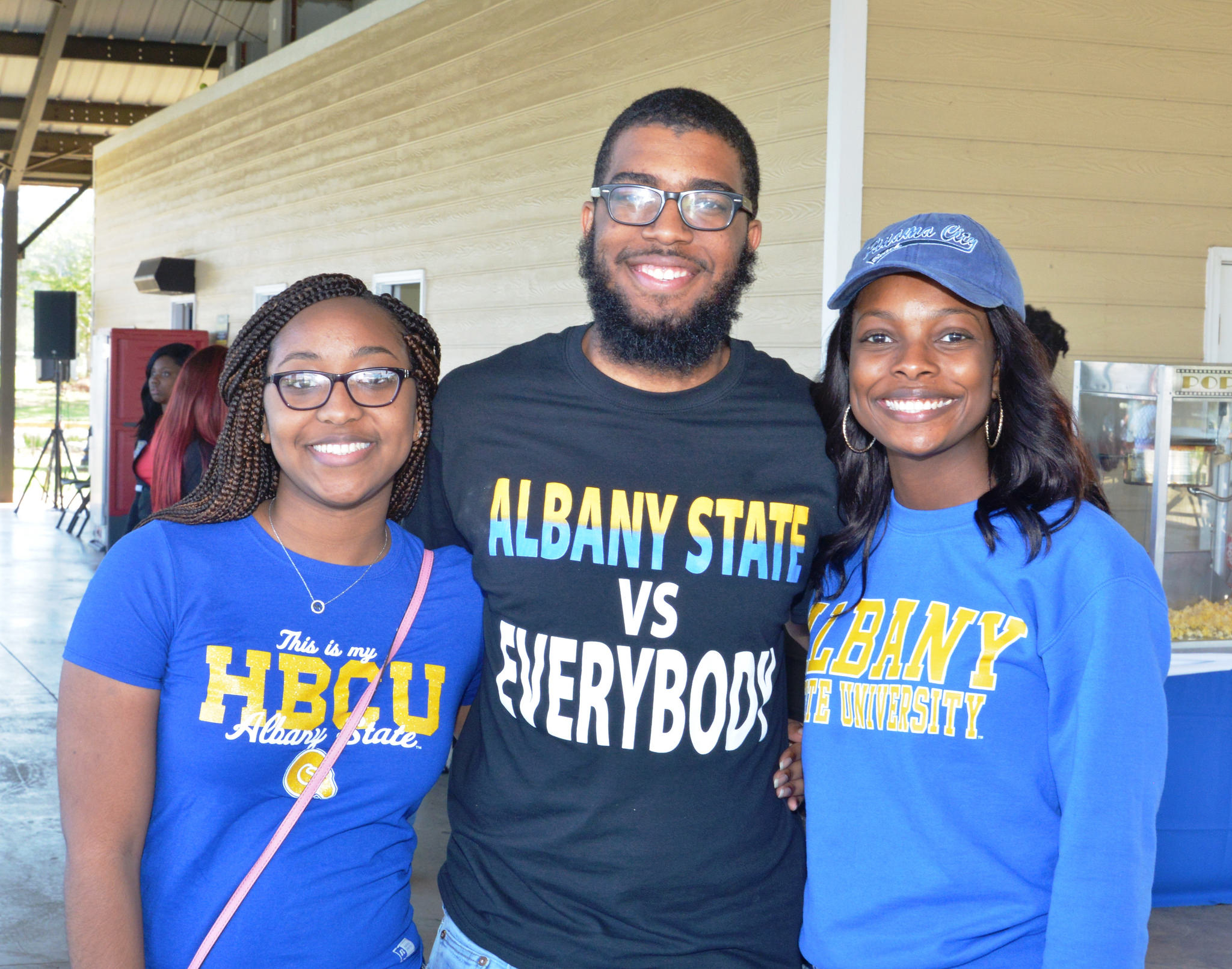 ASU students, faculty and staff enjoyed the Founder's Day cookout, which was held in celebration of the institution's legacy.
ALBANY, Ga. – Albany State University marked its 115th year with a series of events last week to honor the legacy of ASU founder, Joseph Winthrop Holley. The theme, ASU Then. Now. Forever., acknowledged the past, present and future of the institution.
Students, alumni and community members participated in several activities throughout the week, including a Founder's Day cookout and the annual convocation and gravesite ceremonies. The week's schedule included a new addition to activities, the Distinguished Alumni Lecture Series. The weeklong series, which started on April 2, highlighted professionals from ASU's broad alumni base.
The series provided an opportunity for alumni to invest in the professional development of ASU students by offering valuable insight into various career fields. Speakers discussed topics in the areas of entrepreneurship, business, education, medicine, management, safety and more.
Paulus Johnson, a senior criminal justice major, attended a lecture by ASU alumnus Chris Pike. Pike serves as the director of economic development for the city of Villa Rica, Georgia.
"The speech was very helpful," Johnson said. "I'm a senior, and he spoke about what I was worried about, which is what happens after graduation. He gave me a bit of relief when he said employers aren't necessarily worried about what type of degree you have, but how smart, creative and effective you can be at your job. More students should have attended the lecture because it would have benefited them like it did me. We need more speeches like this."
ASU alumnus and Florida State University Chief of Police David Perry presented on ASU's impact on his career.
"This presentation was very interesting," said Durriyyah Drummond, a graduate student in the Master of Public Administration program. "I loved how he referred to Albany State University throughout his professional journey. What stood out the most was how he valued his family and his prayer life."
The weeklong celebration concluded Friday with Founder's Day Convocation ASU alumnus John W. Culbreath provided the keynote address. A gravesite ceremony at Holley's grave immediately followed.
"Will you build a bridge to a culture of caring, regardless of whether the times are good or in crisis?" Culbreath asked the audience. "Will you build a bridge to a future where everyone helps at least one person? It's in your hands."
Culbreath currently serves as a field consultant with Advancing Education, an education accrediting agency. He has worked in a variety of education roles – as a teacher, an assistant principal, a principal, an assistant and associate superintendent and a college dean.
Visit the ASU Flickr page for high resolution photos of the week's events.
###
Follow Albany State University on Twitter and Facebook @AlbanyStateUniv.