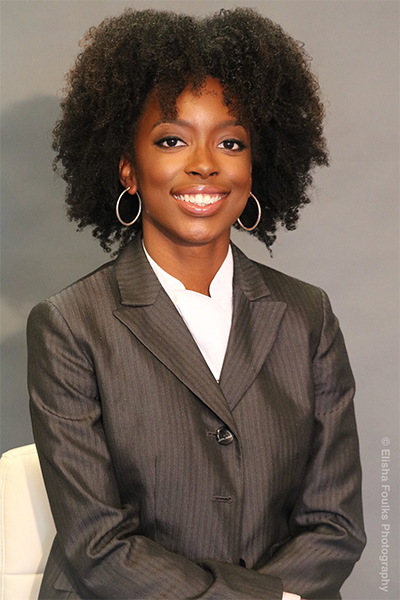 Why did you choose to find your future at Albany State University?
I choose ASU because of my exposure to the University at a young age. I was born and raised in Phenix City, Alabama, the neighboring city to Columbus, Georgia , where the Fountain City Classic is held annually. The HBCU culture, parade and football game captured my interest, especially the Marching Rams Show Band!
What is the experience like having two jobs and being a doctoral student? How do you manage the time?
My experience of having two jobs and being a student again has been excellent. I'm blessed to have the opportunity! I manage my time effectively by waking up early in the morning. This allows me to maximize my day because nothing comes to a sleeper but a dream.
What do you love most about working in higher education?
What I love most about working in higher education is the positive impact I'm able to have on students. It is a fulfilling and rewarding career. I wake up every day with great joy knowing that I have the ability to help someone get one step closer to their dreams.
Who made the biggest impact on you while at Albany State University?
There were a host of individuals who made an impact on me while at ASU, so it is very difficult to name just one. These people came from several different departments and disciplines to include education, psychology, facilities, the dining hall, and advisement. This list is not exhaustive but those who have contributed to my success are; Dr. William A. Reed Jr, Dr. Tiffany Pogue, Ronald Bell, Sandra King, Carol Jackson, Arthur Gilmore, Ophelia Winchester, Mildred Polite, and Meghan McBride.
What are obstacles you've had to overcome to progress as an educator, recruiter and doctoral student?
The largest obstacle that I had to overcome early on was me. I used to stand in my own way; I overcame this by using positive self-talk and using the encouraging words from family and friends.
What advice would you give to students to pursue their dreams?
My advice to students is to persevere! Neither your current GPA, standardized test scores nor your current financial state define who you are or who you are destined to be. Keep pushing forward and seek help when it is needed. You will encounter difficulties along the way, some that are meant to break you, even some that are meant to make you cry, but if you must cry, cry standing up!