ASU, Liberty House present Dating Violence Maze
ASU, Liberty House present Dating Violence Maze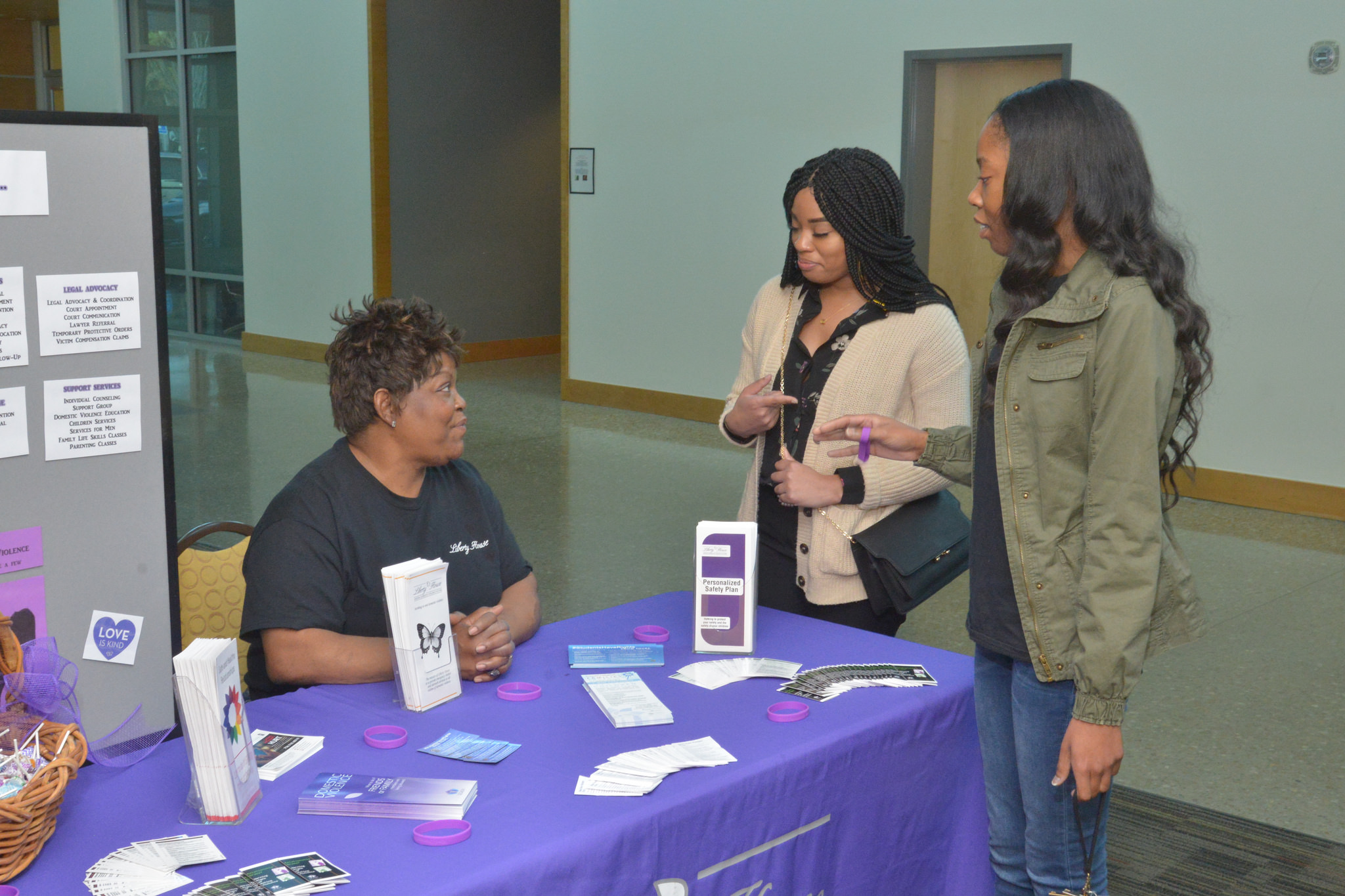 Debra Davis, Liberty House shelter advocate, Courtney Jenkins, Liberty House intern, and T'Aandre Sears, outreach advocate, provided resources to students at the Dating Violence Maze activity.
ALBANY, Ga. – Albany State University and Liberty House of Albany provided dating violence awareness resources to ASU students on Thursday, Feb. 8 through the Dating Violence Maze activity.
During the Dating Violence Maze, ASU students were introduced to various scenarios and presented choices related to dating violence. Liberty House of Albany, a nonprofit organization dedicated to providing services for victims of domestic violence in Southwest Georgia and their children, informed students of the resources provided by the organization. ASU Title IX coordinator, Cadedria Hill, also provided information on protocol and preventive measures on campus.
###
Follow Albany State University on Twitter and Facebook @AlbanyStateUniv.