Only a Man Looking for a Dream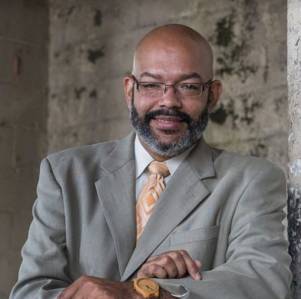 Christopher G. Pike
Monday, April 2, 2018 11:00 a.m.
East Campus Lovett Hall
Sponsors:
College Arts and Humanities
ALBANY, Ga. – Christopher G. Pike ('01) received a bachelor's degree in criminal justice from Albany State University (ASU). He received a master's degree from Troy State University in management with a concentration in leadership and organizational effectiveness in 2003. Christopher is a certified Economic Development Finance Professional (EDFP). The EDFP program is a national certification awarded through the National Development Council.
Pike serves as the director of economic development for the city of Villa Rica, Georgia. Along with his economic development role, Pike serves as the executive director of the Villa Rica Convention and Visitors Bureau and the Villa Rica Downtown Development Authority. A seasoned economic development professional, Pike is responsible for creating, cultivating and managing programs and projects that meet the ever-changing needs of one of Georgia's fastest growing cities. Christopher is a life member of Kappa Kappa Psi National Honorary Band Fraternity. He is also a member of Alpha Phi Alpha Fraternity, Inc.
###
Follow Albany State University on Twitter and Facebook @AlbanyStateUniv.