ASU Commencement Spotlight: Katlyn Keown, Associate of Science in Dental Hygiene
ASU Commencement Spotlight: Kaitlyn Keown Spring 18
Dental Hygienist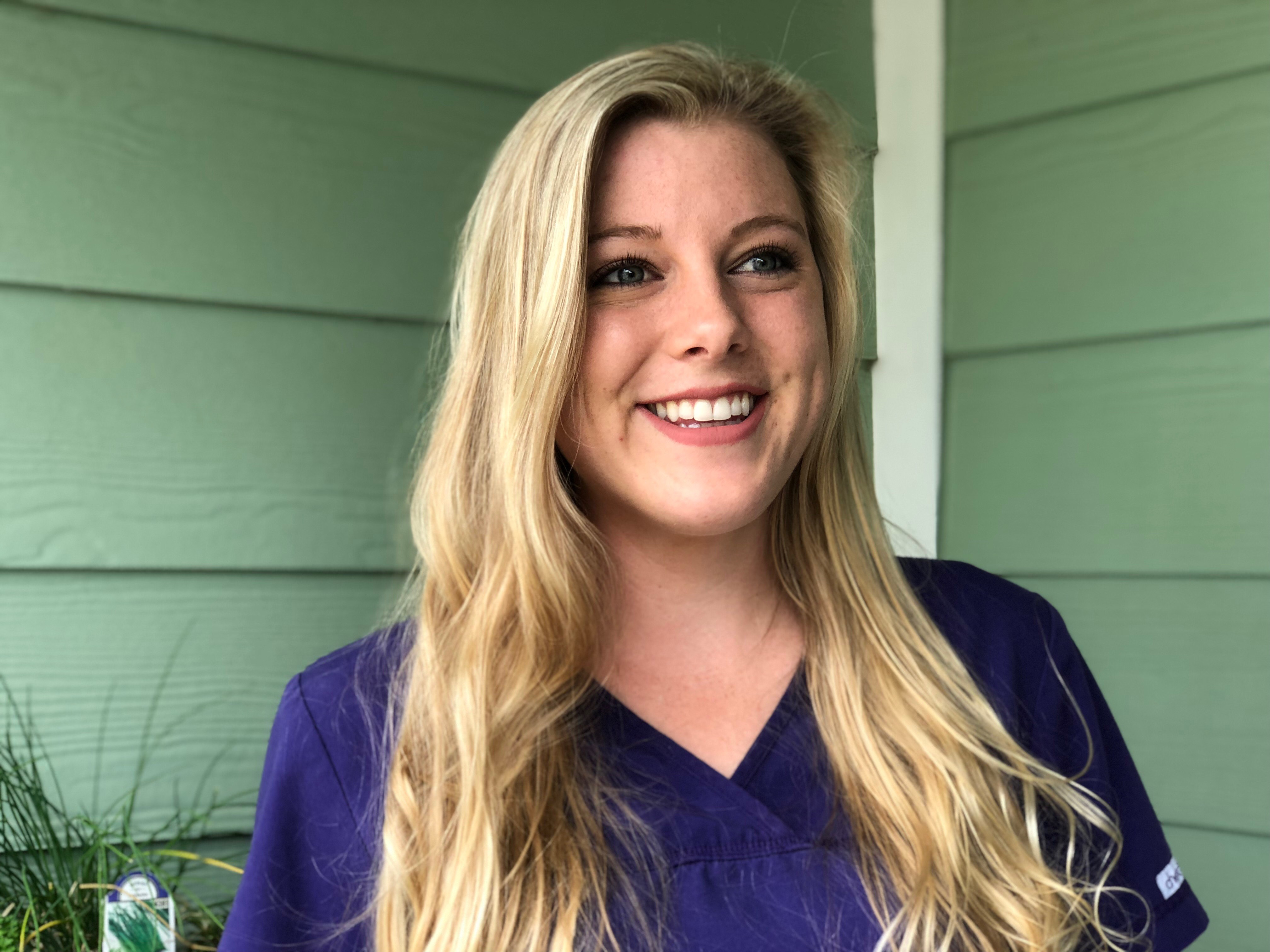 Kaitlyn Keown
Katlyn Keown, from Peachtree City, will graduate on May 5 with an associate degree in dental hygiene. She has a passion for volunteering. Keown took the initiative to create a partnership with a United States Peace Corps volunteer to take oral health education across borders. The initiative spearheaded the distribution of 100 free dental products to children living in Phum Lvea, Cambodia. She also presented an oral hygiene presentation to provide the children with resources and knowledge to promote better oral health practices.
What are your post graduation plans?
I plan to work full-time in a general dental practice in the metro Atlanta area. Along with working, I hope to volunteer for mission work in southeast Asia. I have received two informal job offers pending National Board certification and licensure.
What do you love most about your chosen profession?
My favorite part about dental hygiene is seeing a visible difference in the work I have done. Many people are self-conscious of their smile, and I enjoy the rewarding feeling that comes from making a difference in someone's smile.
Who made the biggest impact on you and who is someone you consider to be a role model at ASU?
Someone I consider a role model at ASU is one of my instructors, Mrs. Tracy Swift. Mrs. Swift is a dental hygienist who is very passionate about her profession. I observe this on a day-to-day basis by the way she interacts with her patients.
What advice would you give to students with an interest in ASU and your chosen profession?
My advice to future students applying to this program would be to never give up. Although this was one of the harder professions to pursue, it has been rewarding and was worth every step.
###
Follow Albany State University on Twitter and Facebook @AlbanyStateUniv.